The Ultimate Guide to Finding the Perfect Bridal Clutch Bag for Your Wedding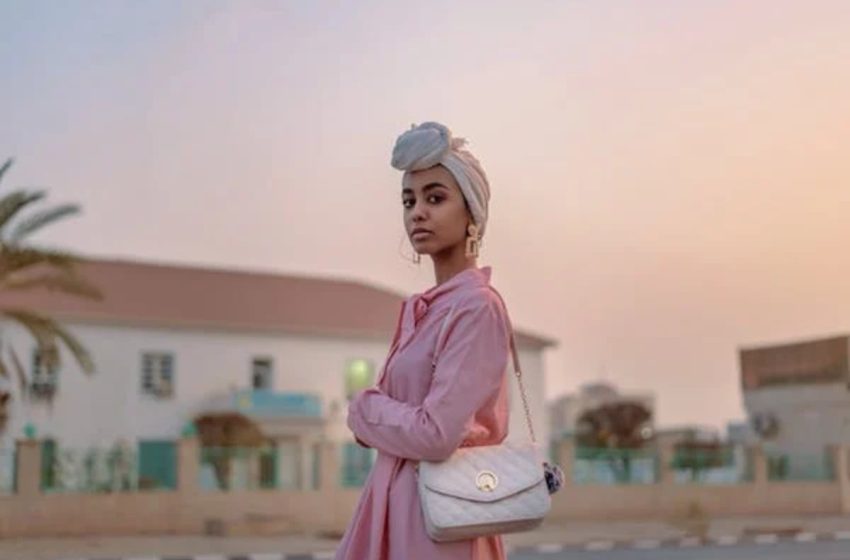 On your wedding day, you want to have everything you need within arm's reach. That's where a bridal clutch bag comes in handy. Not only does it complete your bridal ensemble, but it also ensures that you have all your essentials close by throughout the day.
One of the main advantages of an evening clutch bag for weddings is its convenient size. Unlike a bulky handbag, a clutch bag is compact and easy to carry around. It allows you to keep your necessities, such as your phone, lipstick, tissues, and even a small emergency kit, all in one place. Plus, it adds a touch of elegance and sophistication to your overall look.
When choosing a bridal clutch bag, it's important to consider the style and theme of your wedding. Opt for a bag that complements your wedding dress and enhances your overall bridal look. Whether you prefer a classic, vintage, or modern style, there is a clutch bag out there that is perfect for you.
Factors to consider when choosing a bridal clutch bag
Before you start browsing through the numerous options available, there are a few factors to consider when choosing the perfect bridal clutch bag. First and foremost, think about the size and capacity you require. Do you need a bag that can hold just your essentials, or do you want something slightly larger to fit additional items? This will help you narrow down your options.
Next, consider the material and design of the clutch bag. Do you want something simple and understated, or are you looking for a bag with intricate detailing and embellishments? The material should also be durable and of high quality to ensure it lasts throughout your special day.
Another important factor is the closure mechanism of the clutch bag. Some bags have a zipper closure, while others have a magnetic snap or a clasp. Choose a closure that is secure and easy to open and close, so you don't have any mishaps during the ceremony or reception.
Lastly, think about the color and overall aesthetic of the clutch bag. It should complement your wedding dress and the color scheme of your wedding. Consider whether you want a bag that matches your dress or one that adds a pop of color or metallic shine to your ensemble.
Different types of bridal clutch bags
When it comes to bridal clutch bags, there are various types to choose from. Each type offers its own unique style and functionality, allowing you to find the perfect bag that suits your preferences and needs.
Envelope Clutch: This style of clutch bag resembles an envelope and is a popular choice among brides. It has a sleek and minimalist design, making it versatile and suitable for various wedding themes. An envelope clutch typically has a fold-over flap closure, adding an elegant touch to your bridal ensemble.
Box Clutch: If you're looking for something more structured and eye-catching, a box clutch is a great option. This type of clutch bag is usually made of a hard case, often adorned with intricate embellishments or decorative elements. It adds a touch of glamour to your wedding look and allows you to make a statement.
Pouch Clutch: A pouch clutch is a soft and flexible bag that is perfect for brides who want a more casual and effortless vibe. It often has a zipper or a magnetic closure and is available in various materials, such as satin, silk, or even velvet. A pouch clutch adds a touch of femininity and elegance to your bridal ensemble.
Wristlet Clutch: If you want a clutch bag that provides extra security and convenience, consider a wristlet clutch. It features a small strap or handle that you can slip around your wrist, allowing you to keep your hands free while ensuring that your bag stays close by. A wristlet clutch is perfect for brides who want to dance the night away without worrying about misplacing their bag.
How to match your bridal clutch bag with your wedding dress
Your bridal clutch bag should not only be functional but also complement your wedding dress. Here are some tips on how to match your clutch bag with your dress for a cohesive and stylish look.
Consider the color: If you want your clutch bag to blend seamlessly with your dress, choose a bag that matches the color of your gown. For example, if you have a white or ivory dress, opt for a clutch in a similar shade. This creates a harmonious and elegant look.
Coordinate with accents: If your wedding dress has any accent colors, such as a sash or embellishments, use those colors as a guide when choosing your clutch bag. You can either match the accent color exactly or choose a complementary shade to create visual interest.
Contrast for impact: If you want to make a statement and add a pop of color to your ensemble, consider choosing a clutch bag in a contrasting shade. For example, if you have a white dress, a vibrant red or royal blue clutch can create a striking and memorable look.
Consider the style: Take into account the style and design of your wedding dress when selecting a clutch bag. If you have a romantic and vintage-inspired gown, a lace or beaded clutch bag can complement the overall aesthetic. If your dress is modern and sleek, a minimalist and streamlined clutch bag would be a better fit.
Styling tips for using an evening clutch bag for weddings
An evening clutch bag is the perfect accessory to elevate your bridal look. Here are some styling tips to ensure you make the most of your evening clutch bag on your wedding day.
Keep it simple: Let your evening clutch bag be the focal point of your ensemble by keeping the rest of your accessories minimal. Opt for delicate jewelry and a sleek hairstyle to allow the clutch bag to shine. This creates a balanced and sophisticated look.
Choose the right size: Consider the size of your evening clutch bag in relation to your body shape and the silhouette of your wedding dress. If you have a petite frame, a small to medium-sized clutch bag would be more proportionate. If you have a larger build or a voluminous dress, a slightly larger clutch bag can create a more balanced look.
Experiment with textures: An evening clutch bag is a great opportunity to incorporate different textures into your bridal ensemble. Consider a bag with metallic accents, sequins, or even feathers for a touch of glamour and visual interest. Just make sure the textures complement your dress and overall wedding theme.
Carry it with confidence: The way you carry your evening clutch bag can enhance your overall look. Hold it with a relaxed grip, with your fingers lightly resting on the top or the sides. Avoid clutching it tightly or gripping it too low, as it can appear awkward and detract from your elegant appearance.
The allure of a gold clutch for your wedding
A gold clutch is a timeless and elegant choice for brides. It adds a touch of luxury and sophistication to your wedding ensemble. Here are some reasons why a gold clutch is a popular option for many brides.
Versatility: A gold clutch is incredibly versatile and can complement a wide range of wedding themes and color schemes. Whether your wedding is classic and traditional or modern and contemporary, a gold clutch adds a touch of elegance and refinement to your look.
Timeless appeal: Gold is a color that never goes out of style. It exudes a sense of opulence and luxury, making it a perfect choice for brides who want a timeless and glamorous look. A gold clutch bag can be used not only on your wedding day but also for future special occasions.
Complementary to various dress colors: Gold is a versatile color that pairs well with a variety of dress colors. Whether you have a white, ivory, champagne, blush, or even a colored wedding dress, a gold clutch bag can effortlessly complement your gown and enhance your overall bridal look.
Statement accessory: A gold clutch bag is a statement accessory that adds a touch of sparkle and glamour to your wedding ensemble. It instantly elevates your look and draws attention to your overall bridal style. If you want to make a memorable impression, a gold clutch is the perfect choice.
Fiinding the perfect bridal clutch bag for your wedding is an important decision. Consider the factors mentioned in this guide, explore different types of clutch bags, and choose one that reflects your personal style and enhances your bridal look. With the right clutch bag by your side, you'll have everything you need and look stunning on your special day.