Which type of Dumbbells is Best for you?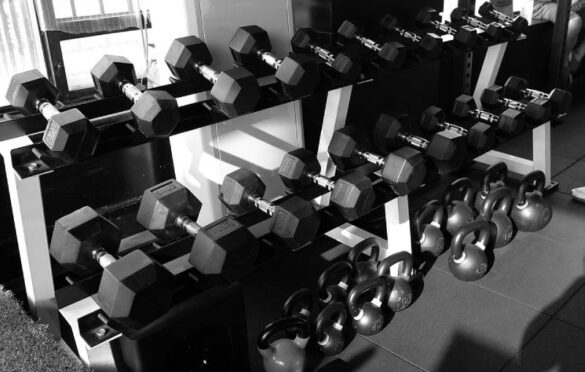 Types Of Dumbbells: A Guide To Choosing Your Dumbbells: If you've been to the gym, you already know what dumbbell are. Dumbbells are practical, easy for beginners, and a great way to stay fit and build muscle tone. An excellent choice for anyone new to free weights.
But did you know that there are many types of dumbbells to choose from? Here is a guide to particular key options to help you choose the right type of dumbbell for your workout.
Fixed Dumbbells
As the name suggests, fixed dumbbells fixed in weight, and there is no way to adjust them. They consist of two equal weights at each end separated by a handle.
Fixed dumbbells are easy to use as no adjustment is required. You just choose the weight that's right for you and start using it. They are precise, solid and durable and are comfortable to hold.
However, if you have many different weights, you need a kit that takes up more space and requires a weight shelf to keep them in order.
Adjustable Dumbbells
With adjustable dumbbells, you can adjust the weight. You do this by simply adding additional weight plates to increase the weight according to your needs.
These are smaller and easier to store than several stationary dumbbells, making them a good option for the home gym. They are practical, versatile and allow you to work almost all of your muscle groups.
They have different mechanisms to adjust the weight. A popular option is twist locks, which allow you to add multiple plates to the ends and then lock them in place so you get the exact weight you're aiming.
However, they can sometimes be tedious to adjust, and it can also be challenging to change the weight, which can hamper your swing during a workout.
Also Read: Best Meal Replacement Shakes For Weight loss Reviewed
Different Shapes
So those are the two main categories, but dumbbells have even more to offer. First of all, there are some in different forms. Though most dumbbells are round, there are other options. The main alternative is the hex dumbbell.
Hexagon dumbbells are dumbbells with hexagonal weights on each end. Apart from that, they are the same as ordinary round weights. Why should you choose this one?
First off, they're a more practical option because they don't roll away like round dumbbells. They also allow you to introduce new workouts like pushups to be placed flat on the floor.
Different Materials
Dumbbells are also made from different materials. Some dumbbells are made of cast iron and are popular because they are almost indestructible and look good. However, they are not always the comfiest to hold, and they tend to rust if they get wet.
Another popular choice is chrome dumbbells. These attractive dumbbells look sleek, and while they aren't usually as heavy as cast iron dumbbells, they tend to be more comfortable to hold.
Some dumbbells cover with rubber, urethane, or neoprene. These frequently have a cast iron core, and they are often brightly coloured. They're soft and comfortable in the hand, making them a great option if you do many reps.
Experiment with different Dumbbells
So there you have it, fairly a few different options to consider when you start using dumbbells. These weights are popular because they are so easy to use, but consider these factors the next time you hit the gym to find the right type of dumbbell for you.