Best CBD Oils to Cook With (And 40+ CBD Recipe Ideas!)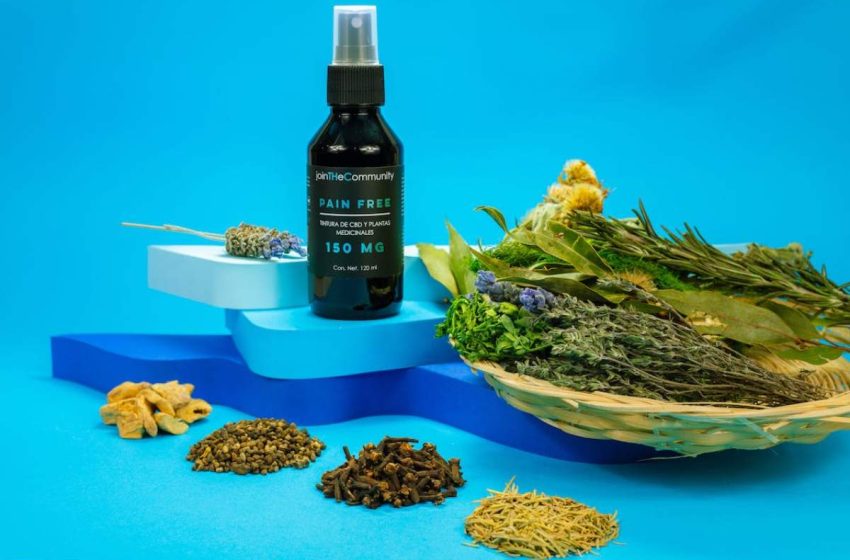 By now, you've probably heard of CBD oil and its many, many benefits, from relieving pain to calming anxiety. The possibilities are endless! There are a variety of types of CBD — CBD oil, CBD gummies, CBD capsules, you name it. You may be used to finding this in your medicine cabinet, but can you cook with CBD oil?
The answer to that is yes, you can for sure! Cooking with CBD oil is a great way to consume CBD daily and receive its benefits while enjoying a good, filling meal! Here is the best selection of CBD oils and the most delicious CBD oil recipes you can make with them. 
Why cook with CBD oil?
CBD oil has some amazing benefits for anyone who's looking to try it! CBD can:
Soothe pain, soreness, aching, and inflammation

Relieve stress and anxiety

Encourage better and longer sleep

Promote calm and relaxation

Stimulate appetite

Calm digestive issues

Reduce symptoms of epilepsy, psoriasis, and muscle spasms
…and so much more! CBD works by influencing our endocannabinoid system, or ECS, which is a complex network of cellular receptors found all throughout the body. The cannabinoids that we consume from CBD bind to these receptors which bring about many different processes in our body, including mood, sleep, pain management, appetite, digestion, immunity, and more. This is why CBD is able to bring you so many benefits with just a few simple doses!
Adding CBD oil to your favorite drinks and meals is a wonderful (and tasty!) way to have your daily CBD fix, especially if you're not a fan of the taste of CBD oil or taking CBD oil by itself. You can mix CBD oil in with all sorts of food, from baked goods, drinks, sauces, to even your breakfast and dinner! The best CBD food and CBD recipes are all waiting to be discovered.
What's the difference between hemp oil and CBD oil? 
It's important to understand the distinction between hemp oil and CBD oil when you're planning to cook with CBD oil. 
Both hemp and CBD oil are derived from the hemp or cannabis plant, but only CBD oil contains CBD and other cannabinoids. Hemp oil will usually contain very little to no CBD or other cannabinoids. Just like CBD oil, hemp oil can be used in food and recipes, but only CBD oil can give you the medicinal benefits of CBD.
Hemp oil comes with its own set of benefits, such as providing omega-3 fatty acids, and can be used in your recipes the same way you would use CBD oil, but without the same benefits as CBD. 
Types of CBD oils to pair with your favorite recipes 
Full spectrum:

Full spectrum CBD, as the name implies, contains a

full

spectrum of cannabinoids. This means any and all cannabinoids found in the cannabis plant, including THC, which is the cannabinoid known for inducing that psychoactive "high." But rather than something to be avoided, having THC and more cannabinoids present can actually synergistically

amplify

the CBD's benefits through what is called an "entourage effect." So the more cannabinoids, the better!
Broad spectrum:

Like full spectrum CBD, broad spectrum CBD contains all cannabinoids derived from the cannabis plant

except

for THC, if you'd rather not have it in your system. But you can still experience an entourage effect with broad spectrum CBD and it may contain many more helpful cannabinoids, such as CBG and CBN. 
CBD isolate:

CBD isolate is just CBD in its purest form, meaning no other cannabinoids, terpenes, flavonoids, or other compounds found in the cannabis plant. You may not be experiencing that entourage effect, but CBD alone can still bring you some potent benefits. 
THC:

THC, or tetrahydrocannabinol, is one of many cannabinoids found in the cannabis plant. Like we mentioned before, it's the one that induces a psychoactive "high," but it's no cause for concern. Legally, only trace amounts of 0.3% or less of THC are allowed in CBD and hemp products, even if the product only contains THC. So you don't have to worry — that tiny amount of THC won't be enough to induce a psychoactive side effect. THC by itself can actually be just as effective as CBD and delivers the same benefits as CBD isolate! 
CBD Recipes
How do you use CBD oil in your recipes? It's simple! CBD can be added into any recipe just like any other ingredient. Treat it like you would a liquid ingredient, like vegetable oil or an extract. Plus, when it's cooked into food, you may experience longer lasting effects than if you take CBD alone, as the CBD is absorbed as you digest your food, though it may also take longer for you to feel the effects. 
Here are some of the many ways you can turn any recipe into a CBD oil recipe. 
CBD Recipes: Drinks
Can you put CBD oil in a drink? Yes, you absolutely can!
Drinks are one of the easiest ways to incorporate CBD into your mealtimes! It's a great place to start if you've just begun cooking with CBD oil. Simply stir your desired amount of CBD into your drink and enjoy it hot or cold! 
Be sure to mix it in after you've prepared your drink and let it sit for a bit, as higher temperatures may cause the CBD to evaporate and lessen its effects, while colder temperatures could thicken the oil and make it harder to blend into the drink. It's also not recommended to mix CBD with alcoholic beverages — or at least use extra caution when mixing CBD with alcohol. 
Try mixing your CBD oil into:
Juice

Smoothies

Lemonade

Coffee

Tea

Hot chocolate

Kombucha

Soft drinks
Wild Theory Full Spectrum CBD Oil 750 mg is our best full spectrum CBD oil for drinks and more! Full spectrum means that it contains all the compounds found in the cannabis or hemp plant, including cannabinoids, terpenes, and flavonoids, to help you achieve the full entourage effect of your dreams! It's just the right dosage of CBD oil to use in your drinks even on a daily basis, so you can spice up your morning cup of coffee or tea, or give yourself a boost in your post-workout smoothie. 
Cooking with CBD Oil: Sauces and Dressings
Just like with drinks, you can add CBD oil into your favorite sauces and dressings as a fun little side! Just grab your favorite recipe for that homemade goodness, or buy some from the grocery store (we won't judge), then stir in as much of your CBD oil as you want. We recommend starting with just one or two small drops. 
It's great for:
Salad dressings

Nut butter

Hazelnut spread

Hot sauce

Gravy

Guacamole

Hummus

Salsa

Ketchup

Barbecue sauce

Stir fry sauce 

Pesto

Olive oil bread dip

Marinated tomatoes

Applesauce
For your sauces and dressings, we recommend Wild Theory CBD Isolate Oil 750mg! It contains just CBD, which is perfect for sauces and sides and still delivers all the same amazing CBD benefits as full or broad spectrum CBD does. It offers powerful support with just a few little drops, and won't get in the way of that delightful burst of flavor you want in your sauces and seasoning. 
CBD Recipes: Baked Goods
Baked goods are another sweet and delicious way to make CBD food. If you're familiar with cannabis, then you probably already know of the many creative ways people incorporate cannabis into their baked goods. 
Mix in one or two drops of CBD oil with your liquid ingredients, like your batter, and you're good to go! Just remember that with this method, CBD is best absorbed when paired up with another fatty or carrier oil, such as another type of oil (canola, vegetable, coconut, olive, etc.), butter, or ghee. This should be no problem as most baking recipes already call for some form of oil and/or butter. You can even make your own CBD-infused butter, or cannabutter! 
Another thing  to remember is that CBD oil doesn't mix well with heat, so it's best to bake your treats up to 350°F or less. Any higher and your CBD could evaporate and lose its effectiveness. If you're worried about this, you can start with no-bake recipes and the same process applies — just mix it in with your wet ingredients and you're all set!
Here are some ideas for baked goodies you could make with CBD oil:
Brownies (obviously)

Cookies 

Cake

Cupcakes

Cake pops

Cheesecake

Tarts

Pancakes and waffles

Peanut butter cups

Granola bars

Breads and pastries

Whipped cream

Frosting

Ganache
CBD with baked goods is classic, but you know what could make it better? Wild Theory CBD for Kids Blend is perfect for kids and adults! It comes in a delicious chocolate flavor that's sure to go well with any sweet treat you make. It completely masks that CBD flavor and adds a fun little kick to any baked treat. 
Cooking with CBD Oil: Meals
CBD oil works great as a garnish for meals! Drizzle it over the top, mix it in with your sauce, or use it in a glaze for your favorite savory dishes. Just remember that you may need to mix it in with a carrier oil, keep it off the heat if possible, and add the CBD after you've cooked your food and let it sit. 
You can easily incorporate CBD into:
Soup

Sandwiches

Burgers

Curry

Wraps

Steak

Mashed potatoes

Meatballs
…and more! The limit is your imagination. 
For those savory flavors and dishes, try Hemp Extract 1000mg, which features 1000mg of pure and raw hemp extract. With a diverse combination of cannabinoids and whole-plant compounds, our special Black Label Hemp Extract is the ideal pair-up to your lunches and dinners! 
Notes about cooking with CBD
Keep your CBD away from heat:

Temperature control is important! Remember that CBD shouldn't be exposed to heat higher than 350°F or it could evaporate and reduce its effectiveness. Don't add your CBD oil directly onto heat. Mix it in after the food has cooled a bit or after it's been removed from the heat. Most recipes will stay well below 350°F though, so you may be in no danger of overexposing your CBD to heat. 

Use a fatty oil:

CBD is fat-soluble, so it's best used with a fatty carrier oil, like coconut or olive oil, to ensure maximum absorption. 
Be cautious when mixing CBD with alcohol:

While it might sound tempting to mix CBD in with your favorite cocktail, remember that alcohol could make you sleepy, and taking CBD with alcohol could worsen that sedating effect to extreme degrees. Alcohol is also a depressant, which could inhibit neuron activity and impair your brain and thinking. If you really want to try CBD with alcohol, then practice extra caution; do it someplace safe with people you trust, take both CBD and alcohol in moderate amounts, and don't drive.
Start slow and small:

Even if you've tried CBD before, it's best to start with smaller doses, especially when cooking with CBD oil, then gradually increase the dose as needed. Sometimes a little goes a long way!
Buy CBD Oil and start cooking today!
Take your CBD edibles to the next level and try these mouthwatering CBD recipes today! Find these CBD products at your local CBD-friendly health shop to start exploring how to cook with CBD oil and CBD recipes today!