How Online Cycling can Rekindle Old Friendships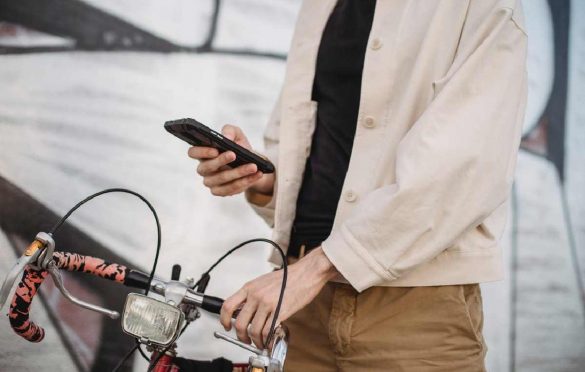 How Online Cycling can Rekindle Old Friendships. Are you missing those days when you went on long cycling trips early in the morning, with your best friends? You must have had quite an adventure with them, explored new places every day, met new people, made new friends with people along the route. After the pandemic hit our lives, the situation has changed forever. Yes, you might think this will be all over in a couple years and you can set out again. But technology has taken over in this small gap and every event in the world has started moving online.
Introducing Vingo, the best app for online cycling, with. Vingo is the latest app that takes your cycling routine into the virtual world of the internet and helps you go on adventures across the world.
Cycle with Your Best Friends
On Vingo, you can select from some of the famous and popular locations across the world. The app is filled with highly detailed maps filled with interesting facts about the spots. Be it the sandy beaches of Hawaii or the icy peaks of the Himalayas, you select the spot, Vingo takes you there. All you need to do is install the app on your smartphone or even your smart TV and place the screen in front of you. As you begin cycling on your indoor bike, you can feel yourself getting into the locations as they move in front of you. You can explore the places, meet fellow Vingo-ers and befriend them. And the best part about all this is that you can invite your friends and family into the app and explore the world with them too.F
Find the Right Place to Explore
Once you select your favourite locations, you can start exploring them by selecting the difficulty level for your trip. You can set it to easy if you're planning on taking a slow ride along the plains. Or, if you want a tedious work-out today and you want to seriously reduce your weight in a short time, you can set the difficulty to hard. Depending on your selection, the app will give you suggestions, fix long-term & short-term targets, and even suggest the right spots for you to train. The Vingo app is an intuitive platform that gives you suggestions based on your requirements. You could say it is your constant companion for Indoor cycling.
Online Cycling Helps You to Meet New People
As we said before, with Vingo, you can meet new people from all across the world. Thousands of people get into the app every day to escape their mundane schedules and have a peaceful time for themselves. Trained experts come in to stay in shape, while beginners come in to explore. Every way you can meet and talk with a lot of old friends and new people in this amazing new indoor cycling app.
Vingo is a well established app that is changing the lives of innumerable people from around the world. Take the urgent care to rekindle your old friendships, take up online cycling today.