Remove Acne Scars-Home Remedies For Acne Scars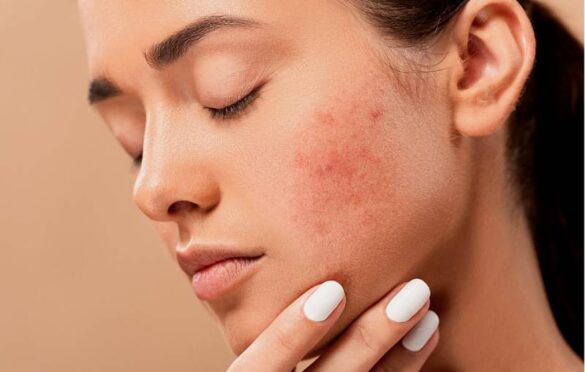 Acne scars occur because inflammatory acne produces less collagen in the affected area of ​​the skin, leaving it unhealed and leaving spots and scars. Acne scars are a common problem that can resolve with proper care and treatment once the affected person knows the important facts about acne scars.
Home Remedies for Acne Scar Removal
For slight acne scars or scars that have developed recently, you can try some natural remedies that you can easily make using natural ingredients available at home.
Coconut Oil
Coconut oil considers being the most effective natural oil for various skin problems. One of the healing benefits of this oil is the removal of acne scars. This lightweight natural oil penetrates deep into your skin and hydrates, healing acne scars.
It's effortless to use. All you take to do is pat a cotton ball in coconut oil and apply it directly to the affected surface. Leave it on overnight, and then clean your face the next morning.
One thing to keep in mind when using this oil to treat acne scars is that you do not apply it to healthy skin. Otherwise, it can lead to further breakouts and exacerbate your problems.
Honey
Honey is a natural source of antioxidant properties that are known to treat inflammation problems in the skin. It is why it helps reduce the scars on the skin caused by acne inflammation very effectively. It stimulates the natural growth and regeneration of fresh and healthy tissue to heal the affected scar tissue.
To treat acne scars naturally, you can apply raw honey directly to the affected scar area, or you can mix it with some other natural ingredients like cinnamon powder to increase its effectiveness and benefits. Using honey as a natural remedy is always safe and effective for all skin types.Turmeric
Turmeric has been used since ancient civilization to treat various skin problems and other health issues because it is an abundant source of anti-inflammatory and antioxidant properties. It contains a compound of curcumin which helps reduce the excess production of melanin which is the main component responsible for pigmentation and scarring.
It helps to smooth the skin surface and even out skin tone by removing scars. Besides, it adds natural glow and hydration to your skin to look younger and fresher. Since it is an antiseptic, it treats your acne scars without causing irritation or other side effects.
To apply turmeric on your skin to remove acne scars, you need to mix a tablespoon. of turmeric with a tbsp. Honey. Put on this mixture on your scars and leave it on for 20 minutes. It will exfoliate and remove dead skin cells, which aid in the healing process. Later 20 minutes, wash your face with water.
Also Read: How to get rid of Blackheads at home with Natural Remedies
Aloe Vera Gel
We all know about the natural healing and soothing properties of aloe vera gel extracted from fresh aloe vera leaves. Among its many skins, the benefits of reducing the appearance of acne scars are one. It soothes and hydrates the spooky surface and reduces redness and swelling.
Also, it removes excess sebum from the skin surface which is the main reason for rashes and pigmentation around scars. It is very safe to apply directly to the skin area of ​​your affected scars. Apply aloe vera gel daily on your acne scar and get relief naturally.
Baking Soda
You can remove and reduce your acne scars by using baking soda as a natural ingredient in your DIY remedy. The baking soda helps maintain your skin's pH levels and exfoliates dead skin cells, allowing fresh and healthy skin to grow by peeling off dead skin surfaces.
To prepare this natural homemade scrub, you need to mix two-part water with baking soda. Mix it well, then scrub the affected skin surface. Consent on for a minute, and then wash your face gently and thoroughly through the cool water.
We all want flawless, even skin tone, but that desire often hamper by acne scar growth. However, understanding various important acne scar will help you overcome this severe skin problem quickly and effectively.