7 Tips For Finding The Right Therapist For Anxiety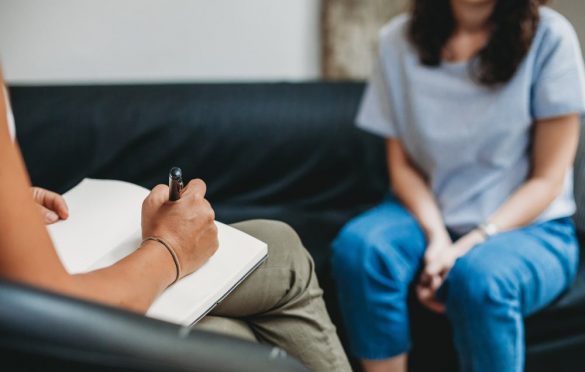 Most people experience anxiety, but the reasons behind it can vary. Some people experience anxiety due to financial problems, extreme pressure at work or school, losing a loved one, or natural disasters. Others may also be because of their traumatic life experiences during adulthood or childhood. One can also experience anxiety due to mental or physical problems or substance abuse. According to resources, around 31% of adults worldwide experience it at some point in their lives.
Fortunately, healthcare professionals and other experts have developed more ways to help people cope with their anxiety over the years. Besides practicing self-care habits, medications, and relaxation techniques, one effective way to cope with this mental disorder is to consult a professional therapist. Seeing a therapist and attending regular therapy sessions can help improve your mental health and ease your anxiety symptoms.
However, it's best to find the right therapist for therapy to work. Not all therapists have the same personality or approach toward their patients. And so, this article will provide you with seven tips to help you find the right therapist to reach your mental health goals and relieve anxiety. Read on for the insight.

Infographic provided by MD Infusions, a Chicago clinic specializing in ketamine therapy
1.Identify Your Needs
When finding a therapist, the first thing to do is to identify your needs. What do you expect to get from therapy besides coping with anxiety? Do you wish to learn new anxiety-coping techniques or know how to manage your emotions? Or, perhaps, do you want to improve your interpersonal skills? Identifying your needs and what you're hoping to get or achieve from therapy can significantly influence your choice when choosing your therapist.
For example, suppose you aim to improve your interpersonal skills to overcome social anxiety. In that case, you can find a therapist that won't only offer individual counseling but also provides life skills classes, peer support groups, or group therapy sessions. These programs can help improve your interaction with people and overcome social anxiety.
At the same time, group sessions can provide you with a support network that'll make you feel that you're not alone in whatever you're going through. You may visit this site or other similar mental health treatment centers and seek more information about their therapists and the type of services each one offers.
2.Ask for Recommendations from People You Trust
After identifying your specific needs, you may start your search by checking in with your friends, family, or anyone you trust to see if they can recommend a therapist. Perhaps some of them are in therapy too, in which case they can share their feedback about their therapist. Or, maybe they also know some excellent therapists in your area so that they can recommend them to you.
However, remember that just because that therapist worked well for them doesn't mean it'll also work out for you. Each patient has unique needs, and their therapists may be unable to meet yours. Still, you can gain insights from the recommendations of your loved ones and use this as a starting point, especially if this is your first time having therapy.
3.Check Their Credentials
Suppose you now have a list of names of reputable therapists you've collected from the recommendations of your friends, family, or doctors. To narrow down this list, take your time to check their credentials to determine if they're suitable for your specific mental health challenge, which is anxiety.
Generally, you can determine a therapist's degree or type of mental health field from the letters placed at the end of their last names. Some therapists also have their websites, which serve as their portfolios. You may browse their websites and check for any copies of their licenses, certificates, and other credentials proving they're qualified to handle your mental health situation.
4.Learn More About Their Experiences
Like in other professions, a therapist with more experience is more capable, comfortable, and expert in what they do. Having more experience also means they've been exposed to many mental health situations, giving them a chance to improve their skills and develop better strategies and treatment solutions.
Since you're looking for a therapist to help you cope with your anxiety, you can ask them about their experiences on how they helped patients dealing with anxiety, just like you. You may also check their online reviews to find more information about the quality of their service and if their previous patients had good experiences.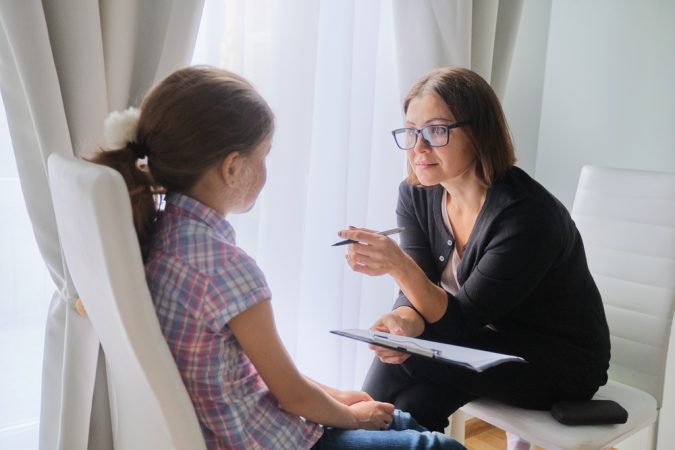 5.Ask About Their Meeting Options
Not all therapists meet their patients in person. Some would prefer virtual therapy sessions, while others can offer both personal and virtual sessions. Others may also provide their services via emails, phone calls, or text messages. Ask yourself first what kind of meeting option you prefer is best for treating your anxiety. If you're experiencing mild social anxiety symptoms, you may choose virtual sessions. But if your anxiety is severe, face-to-face sessions may be more suitable and comfortable for you.
6.Check Your Insurance
It's also recommended to check your current health insurance and see if it covers services like anxiety therapy. If so, opt for a therapist eligible for the said coverage. Meanwhile, if your insurance company doesn't cover your therapy sessions, you may need to find an anxiety therapist who will be willing to adjust their price scale based on your income level.
7.Ask Questions About Factors That Matter To You
Perhaps the easiest and simplest way to determine if a therapist is right for you is to ask them questions about anything that matters to you and your condition. Feel free to ask them what you can expect from their therapy sessions or what strategies or treatment solutions they usually offer to their patients with anxiety. Asking questions will help you see if they're a good fit for you.
And while you're asking them questions, pay close attention to how they respond. Do you feel comfortable with their voice, approach, or the way they talk to you? Do you feel tense around their presence? Or do they make you feel at ease and comfortable despite meeting for the first time? Do they interrupt you when you talk or invalidate your concerns? Do you feel heard and respected during your initial meeting?
You can always look for someone else if there's any negative feeling or action you've felt or seen from your therapy during your first meeting. Remember, your therapy sessions should make you feel safe and comfortable and not worsen your anxiety.
Key Takeaway
Finding the most ideal therapist can take some time, but it's essential not to rush the process. Otherwise, you might end up hiring a therapist, which will only worsen your anxiety and lead to a waste of money. If a therapist doesn't make you feel safe or comfortable, don't be afraid to find another one. Your mental health is imperative to your general wellness and finding the best therapist for you is among the keys to promoting better mental health.