5 Tips to Grow Your Medical Practice in 2022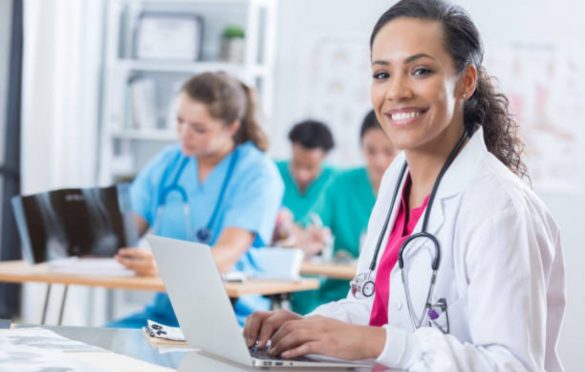 According to the American Medical Association, Medicare physician spending fell by $9.4 billion (16%) in the first six months of 2020. And, according to 81 per cent of doctors polled in July and August of that year, their revenue was still lower than it had been prior to the pandemic.
Because courses concentrated on diagnosing and treating patients rather than invoicing them for services, not all healthcare professionals are taught to manage their own business. One concern is patient attrition. Bringing on additional patients is a difficult problem since we are still dealing with the coronavirus and its many variations.
You may, however, expand your practice with the correct equipment and tactics. Here are ten general guidelines for expanding your medical practice in 2022.
Assess your current situation
Make sure you have a good grip on your company's current status. On a regular basis, evaluate your revenue, costs, budget, and employee productivity. Celebrate your existing triumphs and strengths but be honest about your biggest weaknesses and needs as a company. Don't forget to document the assessment so that it may be followed up on and executed.
Starting and maintaining a habit of self-monitoring and assessment is a critical first step towards scaling and promoting long-term success at your practice. It may seem obvious at first.
Create a Standout Brand
Finding your competitive advantage and selling it to your patients is an important part of running your own business. You must be consistent with your brand messaging once you have determined what it will be focused on. People look for organizations and brands that are reliable and consistent in their messaging. Getting your employees' buy-in is crucial to ensuring that your patients have a consistent experience with your brand.
There are a lot of practices out there that forget that customer service is their business. Your practice revolves around your patients' satisfaction as a result of their visits to your offices.
Think about expanding your services
Be aware of any changes in your community's demographics and adjust to satisfy needs. You might want to consider adding a paediatrician or an OB-GYN to your medical practice if you've noticed that more young families are relocating to your neighbourhood. Your practice, on the other hand, maybe in an area where the senior population is increasing. If this is the case, consider providing seniors with complimentary health screenings.
Provide patients with useful information sources
Giving your patients access to a variety of information both online and offline will help you cement your reputation as a top-notch healthcare provider. You can correct a lot of disinformation on the internet, such as fake COVID-19 remedies promoted on social media or anti-vaccination rants.
Create an informative website with online films regarding health issues that individuals are facing today, in addition to having health brochures distributed around your waiting area. Professionals from Caregiverlist suggest that blogs of high quality are also a great method to disseminate information and stay in touch with online readers.
Also, make sure someone on your team is monitoring patient comments and publishing on social media on a daily basis.
Outsource a Medical Coder's Services!
Experienced medical coding companies and billing professionals enable you to pay less for expertise than if you staff your own billing department. Better yet, you won't have to incur the additional overhead expenditures that come with adding a new employee to your business, allowing you to increase your revenue potential even more.
It is important to assemble the best staff to handle this critical area of your practice. You'll need a medical coding company that uses top-of-the-line EHR software, provides ongoing training and resources, is transparent in its collection and claims procedures, and has a thorough understanding of the industry's evolving landscape. Besides, the company must be equally committed to increasing your revenue as you are.
With KIWI-TEK, you'll get all of that and more! Make an appointment or speak with one of our expert medical coder today to take advantage of our complete range of services.