Tummy Tuck Costs Across Different US Cities and States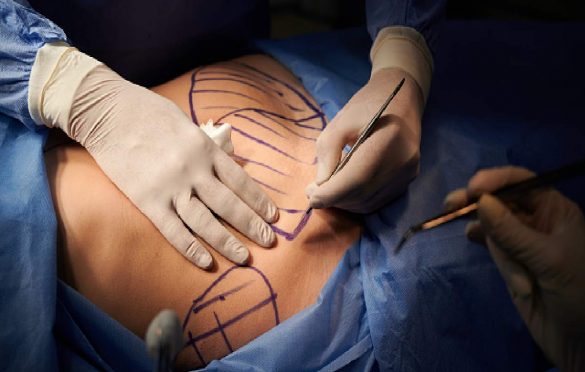 Tummy Tuck Costs Across Different US Cities and States
Do you live in the USA? Find out how you can estimate the cost of a tummy tuck in different US cities and states.
Tummy Tuck Costs
A lot of factors determine the total cost of the procedure. According to the American Society of Plastic Surgeons 2020 report, the average doctor's fee for a tummy tuck procedure is $6,154. It does not include anesthesia, operating instruments, medication, and medical facility charges.
It is essential to understand what affects pricing before comparing rates. For someone looking to find "the best tummy tuck costs near me." knowing the factors that influence costs can guide them into making a cost-effective decision.
What Determines the Cost of a Tummy Tuck?
There is no standard cost of a tummy tuck because many variables affect pricing. The first determinant of price variation is geographical location. The cost of carrying out business transactions is different between states.
The cumulative expenses incurred in running a business in a city or state impacts affordability. Thus, states with high tax rates and additional local taxes on businesses will have higher price tags on goods and services. Furthermore, competition lowers price rates in areas where tummy tuck services are readily available.
The medical team's experience also skews the price of the procedure up or down. The underlying reason behind this fluctuation is the law of supply and demand. There is more demand from seasoned plastic surgeons, making their services more expensive.
Similarly, the anesthesiologist charges according to experience. General anesthesia is far from involving that local anesthesia. Therefore, expertise and experience are essential and expensive.
Different practices provide varying services for the tummy tuck procedure and charge each service at different rates. Consultation fees alone vary from one health facility to the next. Furthermore, a tummy tuck price depends on the service package. A person has to consult the surgeon's office to get a specific price quote.
Before determining a person's eligibility for a tummy tuck procedure, the doctor has to perform various tests. Some of these examinations are specific to a patient. The tests also add to the overall cost of the procedure.
The type of tummy tuck performed also influences the total cost of the procedure. For instance, liposuction alone can be as low as $3,800. However, a tummy tuck is a more invasive procedure because it entails fat and skin removal and body reconstruction.
There are also the hospital and surgical facility costs. A sophisticated practice with sophisticated equipment will charge an arm and a leg for all medical procedures. Patients also pay for medical supplies like gowns, gloves, and needles during surgery and recuperation.
How Much Does A Tummy Tuck Cost in Different States and Cities?
It is much easy to analyze the cost variations from an interpreted standpoint. A study gives these insights using surgeons-per-capita value and Google search entries to create a demand aggregate.
From the research, Florida, Newyork, and Connecticut have the highest plastic surgeon concentration in the US.
The price range of a tummy tuck in Miami, FL, is $4,000 and $10,000. The same procedure costs between $7000 to $10,000 in New York. On the other hand, a tummy tuck price range in Connecticut is between $8,000 and $10,000.
Furthermore, the study shows the search index for plastic surgeons was high in Florida, California, and Hawaii. Oregon, Virginia, and Alaska had the lowest plastic surgeons per capita. Although areas like Oregon have significant demand for plastic surgery, low supply keeps prices high. The cost for a tummy tuck in Oregon ranges from $6,000 to $10,000.
Wyoming tops the list of areas with the highest demand for plastic surgeons. However, the number of aesthetic medical practitioners per capita does not favor the residents in the state. The cost for a tummy tuck in Wyoming ranges between $3,000 and $12,000.
Oklahoma and Arkansas also have a high plastic surgeons demand. The average price for a tummy tuck is equally high in these two states. Price ranges between $6,000 – $12,000 in Oklahoma and cost between $4,900 to $18,000 in Arkansas. In conclusion, research indicates that the procedure is expensive in areas where demand is higher than supply.
On the other hand, the tummy tuck (abdominoplasty) average cost in Dallas, TX, is $6,500 and $12,000. The state falls on the middle mark regarding plastic surgeons per capita and demand for aesthetic surgery. The average costs do not deviate too far from the norm.
Someone looking to have a standard tummy tuck needs at least $8,000 in most states. A basic procedure – requiring liposuction at best can cost $4,000. It is worth noting that making price estimations for this procedure is not easy. A lot of variations affect the overall costs.
How can a Person Find the Actual Price for A Yummy Tuck?
The American Society of Plastic Surgeons advises calling a plastic surgeon's office to find out how they demarcate pricing. Deviations in industrial rates make it hard to determine the cost per region with precision. Additionally, variations in the service package also inform pricing.
Therefore, the best person in the position to provide the most accurate price quote is the surgeon. Schedule a consultation visit to find out the cost of a tummy tuck in a plastic surgeon's office near you
Shutterstock Link
 https://www.shutterstock.com/image-photo/close-detail-attractive-female-torso-outdoors-1184783101