What is hospice care, and can I do it at home?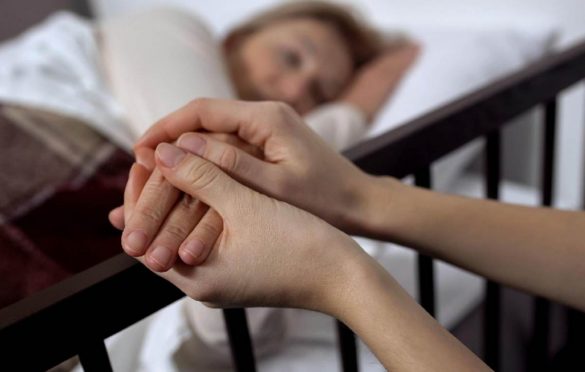 When people are close to the end of their life in the United States, hospice care provides support and comfort. This care can be given in a hospital setting or at home. This article will discuss what hospice care is and whether or not it is an option for those who wish to receive care at home.
Let's dive in
Can I do hospice care at home?
Yes, you can receive hospice care at home. Most people who receive hospice care do so in their own homes. Hospice care is designed to be as convenient and comfortable as possible for the patient and their loved ones.
If you are considering providing hospices care at home, discussing your plans with your loved one's medical team is essential. They can provide information and resources to help make the process as smooth and comfortable as possible. With the proper preparation, hospice care at home can be a rewarding experience for both the patient and the caregiver.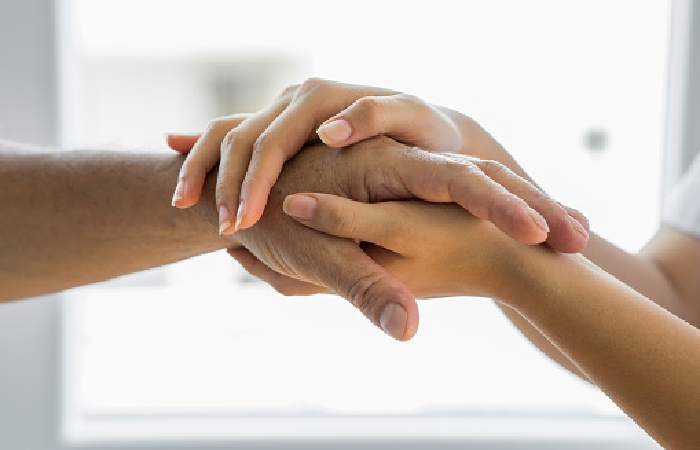 What are the benefits of hospice care?
Hospice care is a type of end-of-life care given to terminally ill individuals with a life expectancy of six months or less. It focuses on downplaying the pain and symptoms of dying patients and offering emotional and spiritual support to the patient and family. Hospice care can be obtained in a hospice facility, at home, or even in a hospital. The primary aim of hospice care is to allow individuals to die with dignity while still providing comfort and peace in their final days.
Hospice care also provides much-needed support for families dealing with the impending loss of a loved one. In addition to offering emotional support, hospices care providers can offer practical help, such as guidance on funeral planning. Hospice care is an invaluable resource for patients and their families during the end-of-life process.
What services does hospice care provide?
Hospice care is a form of medical care that focuses on giving comfort and support to terminally ill individuals and their families. Hospices treatment may be provided in various settings, such as hospitals, nursing homes, and patient residences. Hospices care is provided by a team of healthcare professionals, including physicians, nurses, social workers, and priests. Hospices care is designed to assist patients in living their remaining days with dignity and comfort. Pain relief, emotional support, and spiritual counseling are all components of hospice treatment.
What is the cost of hospice care?
Hospices care cost varies depending on several things, such as the sickness's type and severity, the patient's location, and required service types. However, lots of insurance plans will support some of hospices care costs.
Who pays for hospice care?
There are numerous ways that people can pay for hospices care. Some people have private insurance that will cover the cost of hospices care. Others may be eligible for government programs like Medicare or Medicaid. And some people may choose to pay for hospices care out of their pockets.
How do I get started?
If you or a loved one is interested in receiving hospices care, the first step is to talk to your doctor. They will be able to help you understand your options and make a recommendation about whether or not hospices care is proper for you.
Hospices care can be an excellent way to provide comfort and support to terminally ill patients. If you or a family member is close to the end of life, have a conversation about hospices care with your doctor.
What are the requirements for receiving hospice care?
Hospices care is a form of end-of-life care that focuses on the patient's comfort and quality of life rather than cure. It is typically provided to patients with a terminal illness with a life expectancy of six months or less.
Various locations, such as the patient's home, a hospices center, or a hospital, are all possible choices for hospices care. The caretaking team frequently includes nurses, social workers, chaplains, volunteers, and physicians. Lastly, know that Medicare will cover this type of care as well as Medicaid and private insurance companies.
Patients must be eligible for Medicare or Medicaid to qualify for hospices benefits. To be eligible for hospices benefits, patients must have a terminal illness with a life expectancy of six months or less. They must elect to receive palliative care (comfort care) instead of curative treatment. Patients must also comprehend that palliative care is for persons with a prognosis of fewer than six months to live.
To that end
Hospice care can be an excellent choice for those nearing the end of their life. It can provide comfort and support, which many prefer in the home setting. If you are interested in hospice care for yourself or a loved one, be sure to read more about hospice care before making your decision.