5 Things To Know Before Your First Coolsculpting Session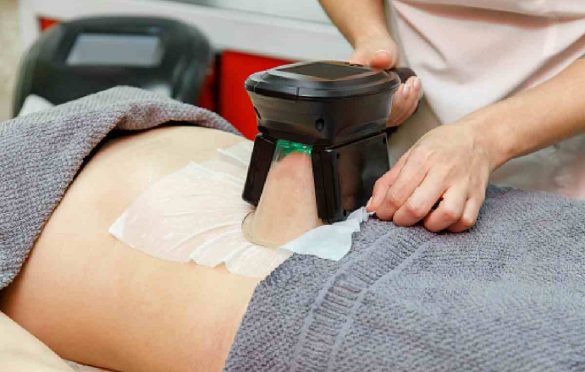 Coolsculpting is an exciting new non-invasive fat reduction procedure that allows you to lose inches from problem areas all over your body without surgery or downtime. After completing the treatment, the procedure lasts only an hour, and you can go about your day with little to no pain or discomfort. Coolsculpting requires some preparation to get the best results possible, so here are five things to know before your first Coolsculpting session.
1. What is Coolsculpting?
Coolsculpting is a fat loss process that uses controlled cooling to eliminate stubborn fat. Most patients will notice a difference in the treated area within three weeks of treatment. It's recommended to wait at least one month after completing your course of treatments before resuming any vigorous exercise or diet regimen. So why is it so popular? There are no incisions, it doesn't require anesthesia, and there's little downtime for most people.
2. Coolsculpting is FDA approved
The FDA has cleared Coolsculpting for use on the abdomen, thighs, flank, and upper arm. The treatment is not yet approved for use in other areas of the body. If you're considering Coolsculpting, be sure to consult with a board-certified dermatologist or plastic surgeon to see if the treatment is right for you. At Sculpt Spa, certified doctors will assess your suitability and advise whether any contraindications would make it unsafe for you to have this procedure.
3. How Long Does the Treatment Take?
The length of your Coolsculpting treatment will depend on the number of areas being treated and the number of sessions required to succeed your chosen results. Most treatments take between 35 and 60 minutes. As the fat cells are cool, they begin to die. Your body will then naturally process and eliminate the dead fat cells over the next few weeks.
4. Do I need to use numbing cream before my appointment?
Numbing cream is not required but may be recommended depending on your pain tolerance. The Coolsculpting device uses controlled cooling to target and eliminates fat cells so that you may feel intense cold during the treatment. The numbing cream can help reduce discomfort during the treatment. During the treatment, you may feel intense coldness followed by numbness as the area becomes insensitive to temperature. You should feel little to no anxiety as the treatment progresses. Some patients have reported feeling tingling or cramping, usually mild and temporary.
5. What can I expect after my treatment?
Immediately after your treatment, you may experience blush, swelling, bruising, and numbness in the treated area. These side effects are temporary and usually decide within a few days. You may also experience some tingling and numbness as the nerves adjust to the new temperature. In most cases, you can resume normal doings and wear makeup or a scarf if desired. For best results, avoid heat-producing activities such as tanning beds or workouts for at least 24 hours following your treatment session. Results vary depending on skin type and problem areas. Coolsculpting is not meant to replace diet or exercise but will give you those curves that are hard to maintain with diet alone!
Conclusion
Coolsculpting is a great way to remove welcome fat without surgery or downtime. Before you book your first session, you should know a few things. First, Coolsculpting is not a weight loss solution. Secondly, you must consult your doctor to determine whether it is the right route for you.