Tips on Dressing for Air Conditioned Spaces in the Summer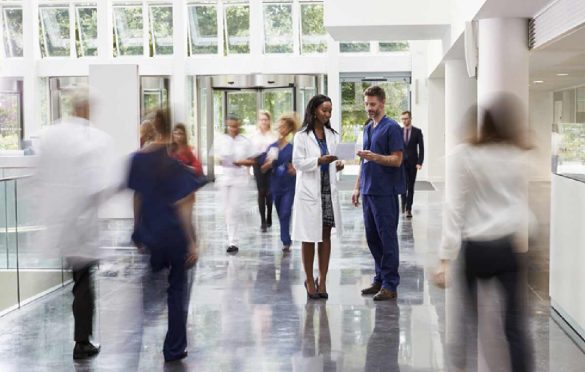 Tips on Dressing for Air Conditioned Spaces in the Summer. During the summer months, offices, malls and other indoor areas typically lower the temperature of the A/C to help keep workers and customers cool. However, for people sensitive to the cold, the A/C can make it uncomfortable to work or enjoy themselves. Dressing for air-conditioned spaces in the summer can be challenging, balancing summer clothes with something to keep out the artificial chill. Hospitals, in particular, can be extra cold for the patients' comfort, and nurses might even need to wear a scrub jacket on the hottest days of the summer to stay warm while indoors. Follow these tips to dress well and stay comfortable in A/C cooled spaces in the summer.
Comfortable, Closed-Toed Shoes
Summer is usually the time for sandals and flip-flops, but this can get uncomfortable quickly in a cold building. Feet are often one of the first body parts to feel the cold for many people. Research suggests that the colder the air or water temperature around your feet, the faster your body cools off.
Wearing closed-toed shoes can help keep your feet warm throughout the work day. If you spend a lot of time on your feet, a comfortable pair of shoes help prevent foot and leg fatigue in an overly air-conditioned building. Look for shoes made from breathable materials like woven ballet flats or vented canvas sneakers. Comfortable summer shoes should also offer ample arch support and non-slip soles for added safety. If you wear closed-toe shoes in the summer, always wear socks or liners to prevent bacterial and fungal growth.
Warm Socks
Socks can help prevent heat loss through the feet and keep you warm in cold buildings. However, a good pair of socks can also regulate your temperature in other ways. One of the fastest ways your body loses heat is through sweat. The moisture you sweat out sits on your skin and uses your body heat to evaporate, causing the heat to dissipate from your body into the surrounding air.  A good pair of socks should wick sweat away and keep your feet from losing too much heat. Choose socks made from wool, polyester, nylon and polypropylene to keep your feet dry and comfortable this summer.
Athletic Pants
During the summer heat, the main issue in cold buildings is the extreme difference between indoor and outdoor temperatures. It's hard to dress for one without being extremely uncomfortable in the other. Athletic clothes are ideal garments for summer. They are typically made from moisture-wicking fabrics like a polyester-cotton blend and have temperature regulation features like mesh panels and vents. Purchasing a pair of athletic pants like jogger scrubs for nurses can help you stay at a comfortable temperature indoors and outdoors. Look for athletic pants made from blended materials like polyester-spandex to provide a comfortable fit while remaining breathable.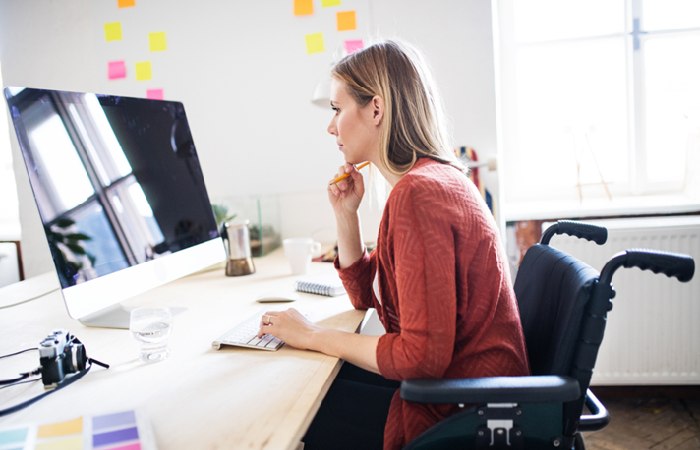 Layer Your Tops
Layering is one of the best strategies for dealing with variable temperatures. There are several different ways you can layer, including:
● Undershirts and tank tops
Your base layer is the most important for temperature regulation. Choose a tank top or a t-shirt made from sweat-wicking materials like polyester in a form-fitting cut. These tops allow you to wear warmer pieces on top but can also be worn alone when the temperature heats up. They often work well with nurse scrubs as a comfortable underlayer.
● Long-sleeve and button-down shirts
Another way to adapt to changing temperatures is to wear a shirt that can be comfortable in both warm and cold conditions. A light long-sleeve shirt made of warm yet breathable material like cotton, merino wool or a linen blend can keep you warm indoors and help protect you from the sun outside.
Button-down shirts allow the greatest flexibility because the sleeves can be rolled up. You can also choose the number of buttons you want to close, depending on if you want it open and breezy or closed and warm.
● Cardigans and sweaters
Cardigans function like heavy-duty button-down shirts, with similar flexibility. They can be left unbuttoned or closed up, and sleeves can be rolled or down. The best option is a wool, wool blend, or merino/alpaca wool cardigan. These materials are light, moisture-wicking, and warm enough for even the most arctic A/C cooled buildings. A sweater can be an excellent option for those who work in very cold buildings. Many people who struggle with cold workplaces recommend keeping a sweater in your desk, locker or workstation.
● Light jacket
A light jacket like a running jacket or a hoodie can also be an excellent choice to stay warm in over-cooled buildings. Most workers simply wear summer clothes and put the jacket on when they enter the building and remove it when they leave. A kimono or robe-style jacket is another excellent outerwear option for summer. The loose, open garment warms your shoulders and neck while still promoting ample airflow, ensuring that you don't get too cold or overheated.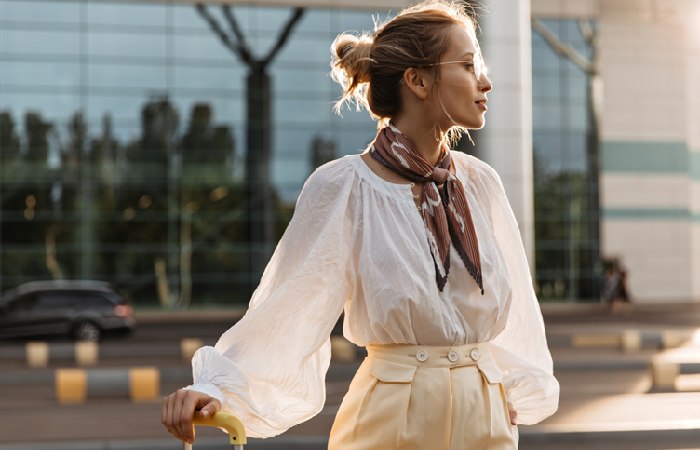 Wear a Scarf
Approximately 40 to 45% of body heat is lost through the head and neck. A summer scarf can be a convenient, fashionable way to retain heat while also looking stylish. Classic summer scarf materials include silk, cotton, chiffon, cashmere, linen and pashmina. If you don't want to wear your scarf all day or outdoors, you can tie your scarf to your handbag as a fashionable accessory.
A Versatile Hat
A hat can be useful outside in the summer heat and inside an air-conditioned office. In the heat, it can keep the sun off your face and head. In the office, it can keep you from losing excess heat through your scalp. Baseball-style caps are popular for their versatility and comfort.
Stay Warm While Staying Cool
Air Conditioned Spaces in the Summer. Dealing with brutal outdoor summer temperatures and freezing indoor air-conditioned temperatures can be uncomfortable for people working indoors. Dressing in layers and adding a few versatile accessories like a scarf and hat can give you the flexibility to stay comfortable regardless of how low the A/C is operating.