Keto Menu Launch: 5 Tips to Stand Out and Succeed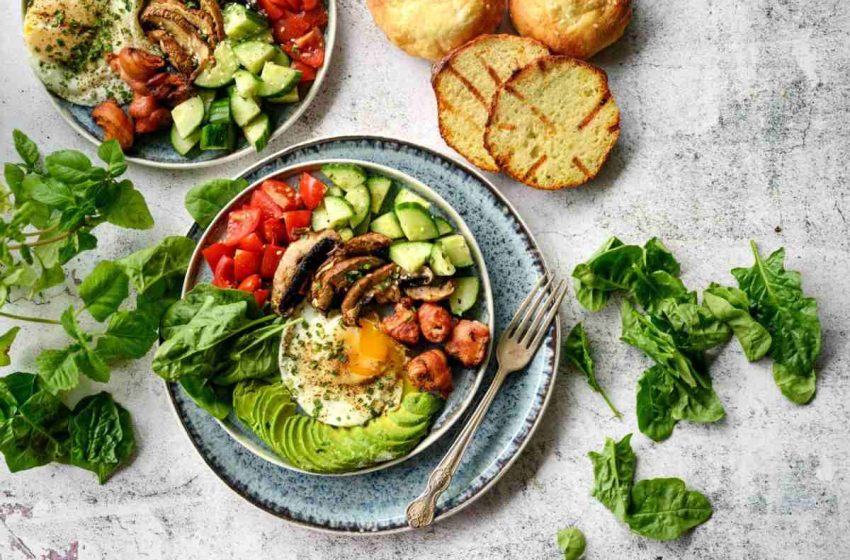 Keto Menu Launch
Are you a restaurant owner looking to capitalize on the keto craze? With more and more people adopting a low-carb, high-fat diet, now is the perfect time to launch a new keto menu at your restaurant. However, simply creating a keto menu is not enough.
To truly stand out in a crowded restaurant industry, you need to implement creative and effective marketing strategies that can help you reach a wider audience and generate buzz around your new menu. In this article, we'll explore five strategies that you can use to successfully promote your new keto menu and attract a loyal customer base that appreciates healthy and delicious cuisine.
Social media is half the game
Social media marketing is a powerful tool that can aid you promote your new keto menu to a massive audience. With billions of users on platforms like Facebook, Instagram, and Twitter, you have a wide range of potential customers to reach out to. As a restaurant owner, it's important to have a strong social media presence to connect with your target audience and showcase your keto dishes.
On social media, you can post high-quality photos of your keto menu items, along with captions that highlight their unique flavors and health benefits. You can also share recipes, nutritional information, and customer reviews to engage with your followers and build a loyal community around your restaurant.
Stir up hype with discounts and promotions
Discounts and promotions not only attract new customers but also encourage existing ones to visit your restaurant more frequently. The key is to create promotions that are irresistible and fit the needs and interests of your target audience. You can create a special menu deal or package or a loyalty program for frequent customers using PosterMyWall's health food ads.
Consider offering a special promotion for the first week of your new menu launch to build excitement and create buzz around your restaurant. Another effective promotion is to offer free samples or tastings of your new keto menu items. This allows potential customers to try your dishes before committing to a full meal, which can increase their confidence in your food and encourage them to come back for more.
Partner up with influencers
Influencers are individuals who have a significant following on social media, and they can help you reach a wider audience and create buzz around your restaurant. But who should you collaborate with, and how can you make it work? Identify influencers who align with your brand and your target audience then reach out to them and offer them a free meal at your restaurant in exchange for a social media post or a blog post about your keto menu.
Once you've identified the right influencers, it's essential to make the collaboration a win-win situation for both parties. Provide the influencers with all the information they need to showcase your keto menu in the best possible way. Share photos of your dishes, ingredient lists, and any nutritional information that might be relevant to their audience.
Host a launch event
To make your new keto menu a hit, you can host a launch event, which showcases your new dishes and creates a memorable experience for your guests. To make it a success, start by choosing a theme that aligns with your brand and new menu items. Consider a wine and cheese tasting, a healthy cooking demo, or a keto-friendly brunch.
Create an exclusive invitation list that includes loyal customers, local media, food bloggers, and influencers in your area. Make sure to send out invites well in advance and include all the important details of your event, such as date, time, location, and dress code. On the day of your launch event, make sure to have plenty of keto-friendly menu items available for your guests to try.
Pair up with gyms and fitness centers
Gyms and fitness centers attract a customer base that is interested in healthy eating and wellness, making them a great target audience for your new keto menu. To start, reach out to local gyms and fitness centers in your area and introduce yourself and your restaurant. Offer to collaborate with them by creating special keto meal plans for their members, sponsoring a fitness event or competition, or hosting a nutrition seminar at their location.
This partnership can help you reach a targeted audience and position your restaurant as a go-to destination for healthy and delicious keto meals. You can also offer special discounts or promotions for gym or fitness center members who dine at your restaurant. This can encourage them to try your new keto menu and also drive more foot traffic to your restaurant.
Some parting thoughts
Promoting your new keto menu requires creative and effective marketing strategies that can aid you stand out in a crowded restaurant industry. One powerful tool that can help you reach a wider audience is social media marketing. But pay particular attention to quality graphics and marketing tools such as branded hashtags, eye-catching visuals, and engaging captions.