How to find the best child psychologist for ADHD treatments?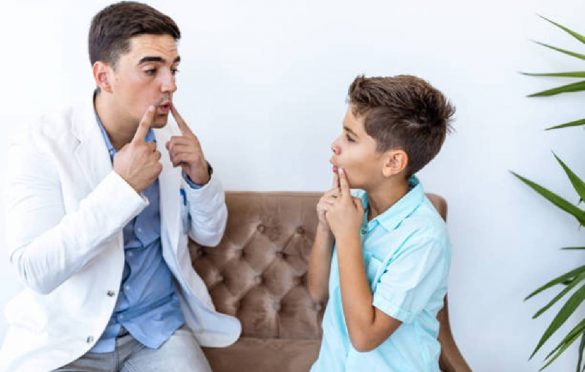 ADHD: Attention deficit hyperactivity disorder is the most common neurodevelopmental disorder usually diagnosed in the early stages of life and often lasts into adulthood. A child with ADHD faces challenges in school and social situations that include trouble in paying attention, controlling impulsive behavior, being overly active, getting along with others, etc.
If you suspect your child has ADHD, first make an appointment with your child's pediatrician; if they diagnose your child with ADHD, they may prescribe medication or refer to a child psychologist.
Psychologists are the mental health professionals that will help your child manage the symptoms by providing counseling and developing coping strategies. There are many types of therapies provided by psychologists for the treatment of ADHD that include:
Play therapy– This is the most suitable therapy for elementary school-aged children or pre-K. It uses games, toys, and art to help children express their feelings.
Cognitive-behavioral therapy (CBT) is an excellent therapy for children who struggle with mood disorders, attention, compulsions, and phobias. The mental professional will help your child understand their thoughts, actions, and words.
Talk therapy– The motive of this kind of therapy is to help your child develop skills to understand and express their feelings and communicate well. Having a person who listens to your issues and enables you to solve them can be pivotal.
Group Therapy– In case your child has a hard time socially, group therapy is the way to go. This helps a child with ADHD to learn and practice how to socialize. Moreover, it builds confidence in your child.
But before you decide which type of therapy would be the best fit for your child, it is time to look for the best child psychologist near me. Though many psychologists are available, it is crucial to find a specialist that you and your child feel comfortable with.
Here are some tips on how to find the right psychologist for your child to get started. Read on!
Take references
The first thing you can do is ask your child's primary care doctor for some references; they are likely to recommend you the best psychologist around. Besides this, you can also talk to other parents of children dealing with ADHD or ask your child's school psychologist, counselor, or trusted friends.
Next, you need to talk to your health insurance company to determine if the psychologist you have chosen comes under their network. If not, ask your insurer if they have a list of specialists for your area.
Another way is to search for "child psychologist near me", and Google will show you references of best ones in and around your area based on their rating, customer reviews, etc.
Questions to ask child psychologist
Now that you have shortlisted a few specialists, it is time to vet your potential psychologists. Most professionals offer a free telephonic consultation for about 15-20 minutes, in which you can ask questions like:
How many days a week will the session be held?
Is he flexible with the school hours?
What are the hourly rates?
Do you have the desired experience and training?
What type of therapy do you have specialized in?
How long does it take for a single session?
Determine a good fit
Lastly, take the first few sessions to determine if the child psychologist you have chosen is a good fit for your child. Usually, in the first few sessions, the psychologist will meet your child and understand his problem.
Then in the subsequent few sessions, he will provide you with the feedback and discuss which type of treatment would be best for your child. Hopefully, after these sessions, you will be able to decide if the psychologist is a good fit for your child or not.