How Safe is CBD Oil for Dogs?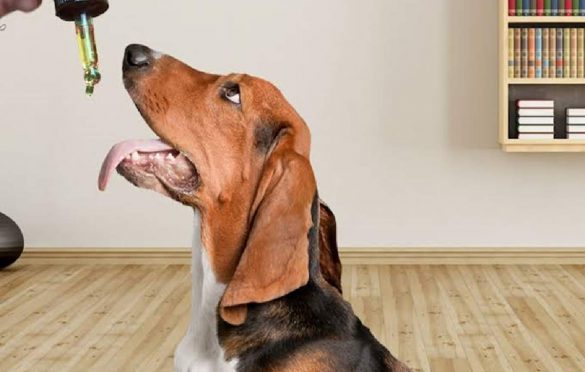 How Safe is CBD Oil for Dogs? – For decades, dogs have remained man's best friend serving various functions from security to companionship and even being used for hunting purposes. Man, also goes the extra mile to ensure the comfort and general well-being of their canine. This includes providing proper care and handling whatever health challenges that may occur.
Cannabidiol or CBD oil is extracted from cannabis or related plants such as hemp. Cannabidiol is known to be beneficial to both humans and dogs due to the presence of the endocannabinoid system which is greatly affected by the cannabinoids found in hemp and cannabis plant. Some of the health benefits that accompany the use of this liquid in dogs include reducing anxiety and pain. It also acts as an anti-inflammatory agent while improving the general well-being of your pup.
There have however been various concerns about how safe it is to be used on dogs. Several studies have shown that even when given at high levels it does not intoxicate and has no severe adverse effects due to the absence of tetrahydrocannabinol (THC) which is the intoxicating agent. However, there are so many ways to identify the right product such as through recommendations and online reviews on brands. If you would like to know how to use these online reviews, you can check out holistapet for help.
To help you further in identifying the right product, let's discuss some important factors to keep in mind when choosing a cannabidiol product for your pet.
Factors to Consider When Choosing CBD Oil for Dogs
Selecting the right oil for your hound can seem like a difficult process but knowing the factors to look out for can make it easier. The information below will keep you more focused when making a decision.
Medical Review
Pet owners are often honest regarding how these products affect their companions. These owners have first-hand experience and are in a better position to explain how each works. This can help in selecting the brands that are ideal for your hound without the fear of causing harm to your pet.
Cannabidiol Source
Full-spectrum CBD, isolate, and broad-spectrum are the three major types of cannabidiol. Some types contain THC which is capable of making your dog high. It is therefore imperative that the oil is not extracted from such kinds that contain THC but the oils are specially formulated from the right plant for your dog.
Lab Testing
Although it is more convenient and less expensive to carry out in-house lab testing, it is advised to conduct independent testing in order to be assured of its potency, purity, and safety. Therefore, ensure the manufacturer sends out the products for third-party testing and the results are easily accessible. Thoroughly read the information to confirm that there are no harmful substances such as pesticides, molds, and heavy metals in it. This double-check ensures that it is the best pick for your pup. If you would like to know what a lab testing looks like, check here: https://cfah.org/cbd-lab-results/?amp=1
Analyze Product Descriptions
Knowing the ingredients contained in this pet oil enables one to be informed of the production process including the method used in extracting it. Two essential ingredients namely carrier oil like hemp seed or MCT oil and cannabinoid oil must be contained in the list. The product descriptions also contain links leading to lab results conducted by a third party. It also informs one of the recommended dosages required for various sizes of pups.
How Safe is CBD oil for Dogs?
The question of how safe CBD oil is for pups is a popular one as pet owners are often skeptical that it could have adverse effects on them. There are however several ways to ensure that your pet gets only the right and authentic product while bearing in mind that dogs respond differently to cannabinoids. Factors such as buying from a reputable dealer and knowing the content of the product are some of them. Other ways to ensure your pup's safety are:
Dosage
Avoid giving your hound an underdose or overdose as this may prevent it from working correctly or cause some side effects such as drowsiness. Ensure your veterinarian is aware you are administering CBD oil in case there are other medical conditions or interactions. If you would like to know how to properly administer this tincture, read this article.
Knowledge of your Dog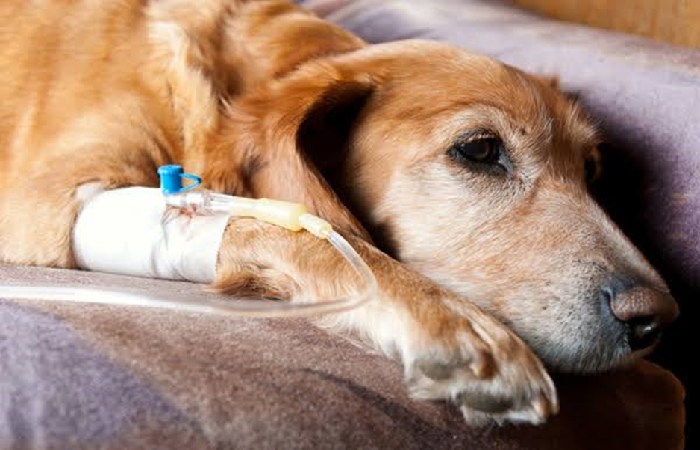 It is important to understand your dog's special needs before choosing a particular product. Understanding medical challenges such as arthritis, cancer, allergies, sore elbow, or seizures will guide you in choosing a safe and suitable product for your pup.
Make Consultations
Discuss with friends and family who have had a successful experience using this plant extracted oil for their canines on the right options to use and what symptoms to expect.
Carry out Research
This step is very crucial and should be the first when buying this oil tincture. This is because not all manufacturing processes are safe so it is vital to research their testing procedures and policies. This includes how ingredients are sourced in other to get only safe and potent products for your pup.
Conclusion
There are many relaxing, pain relief effects that can be achieved by administering this cannabidiol extract to your canine. This is because it influences brain development while reducing anxiety and stress in your pup. You must however be careful that there are no traces of THC in the ingredient.
Toxic substances no doubt can cause severe harm to your dog's body and general health that is why it is important to carry out proper research when searching for safe CBD oil. Some manufacturers use chemicals, artificial fertilizers, and other harmful substances in a bid to increase production and reduce cost.
Therefore, stick to purchasing from reputable companies that can verify the authenticity of their products. Finally, bear in mind that hemp extract is not the same as CBD and will not have the same effects.