Discover the Best Luggage Storage Solutions in Lyon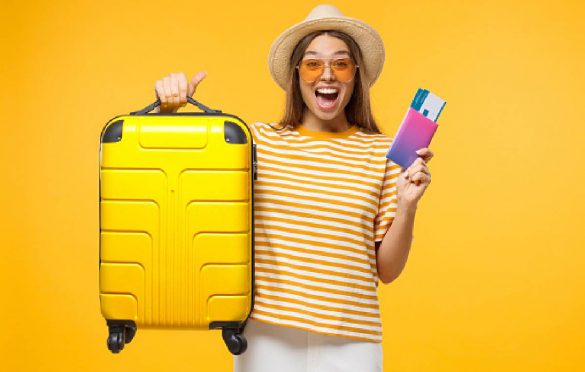 Discover the Best Luggage Storage Solutions in Lyon, How does spending a day in a romantic French city with fantastic architecture, incredible homes, cobble-stoned streets, and topping it all off, situated on either side of a beautiful river? If that sounds like a place you would love to explore for a day or spend a dreamy weekend in, then you should probably put the city of Lyon on your bucket list.
The capital of the Auvergne-Rhône-Alpes region, this city is a blend of modern life and storybook beauty. Bordering the junction of the Saône and Rhône rivers, not only will you constantly be walking through something that looks like it's straight out of a storybook, but you'll never be far from a beautiful waterside view.
This is the kind of place that you'll want to spend more than just one morning waking up in; however, whether you're simply passing through or spending the weekend, here's what you need to know about luggage storage.
What's the Best Way to Experience Lyon?
The best way to experience Lyon is to be completely stress-free. These cobbled streets were made to be enjoyed and walked down. The whole city has so much to see and do and experience, that no matter what amount of time you have to spend here, you should make sure that you can move around the city unencumbered and not worry about your luggage.
Luggage storage in Lyon is actually far easier than you may have anticipated securing. Throughout the entire city, you won't be far from a Bounce luggage storage site where you can safely deposit your things and not worry about them.
The way Bounce works are so simple, all you have to do is to download the app, find the closest storage site near you, then schedule your drop-off and pick-up times. This is perfect for if you come in on the train but decide you want to spend extra time exploring the city, you don't have to worry about your luggage, you just simply store it and get on with your adventure.
The same is true for the longer trips. Yes, you may have a hotel room to come back to, but what about that midday find that catches your eye? Just because you find something that speaks to you, does not mean that you should have to worry about carrying it around. Find a Bounce storage site nearby to drop off your shopping score, and then get back to finding that perfect riverside dinner spot, or the next cathedral to explore.
If you're heading to Lyon, here are some of the areas you can find a safe, secure, and easy Bounce storage site.
Storage Sites in Lyon
Here are two of the Bounce secure storage sites in Lyon and what you need to know about them.
Foch Station 
Foch Station is located right in the heart of Lyon and is a great place to began any adventure. As soon as you step off the platform, you have a Bounce storage site waiting to serve you so you can go explore the city. Located in the center of the city, this is a great place to find places to eat, shop, and riverfront to explore.
This metro line is conveniently at the heart of a lot of travel throughout the city. So no matter what direction you take, you'll be coming back to it eventually and your luggage will be safely waiting for you.
Saint-Chamond 
About a little ways away, you find Saint-Chamond. This humble commune is about 50 km, or roughly 31 miles, southwest of Lyon and is a little quieter than the bustling streets of Lyon. A past capital of the lace industry, Saint-Chamond is a great place to get out of the city a bit and explore.
It's more connected to the countryside than Lyon is and if you are in the area for a couple of days, or simply want something a bit quieter, is a great destination. With a Bounce storage site on hand in this area, you can pop in for a quick visit drop off your things while you explore what the countryside has to offer.
What to See in Lyon
If you go to Lyon, you will want to be sure and bring your camera because there is no end to beautiful sites. There are architecturally unique features to this city that make it a must-see. Not only that but with a variety of foods to chose from and a rich local cuisine to sample, you won't be hungry for long while you visit this French gem.
First Things First 
The city of Lyon is diverse. Waterfronts, hillsides, nightclubs, Michelin restaurants, and local digs all are waiting for you amongst the beautiful stonework of Lyon. If you only have a day to spend in this city, then consider getting a private tour of not only the city but the local cuisine as well.
Because of its diversity and size, the city itself could take a few days to thoroughly explore and see, and the good news is that you won't be tired of it.
Lyon Cathedral
When it comes to cathedrals, Lyon doesn't disappoint. The city's namesake cathedral is one of the more beautiful buildings to visit. With stain glass windows that still date back to the 1300s, this gothic construction should be on your itinerary.
The Theatre of Fourviere 
An ancient outdoor theater that is still in use after 2000 years? That sounds like something you don't want to miss. This beautiful amphitheater is nestled away on the left bank of the Saône River and is breathtaking to explore. Still used in the annual drama festival during the months of June and July.
Fourvière Basilica 
Rounding out this list is the Fourvière Basilica which sits high up on the western part of the city, ever watching over Lyon and all of its life and activity. This beautiful basilica is a stunning example of the dramatic 19th-century architecture that permeates the city of Lyon and is a must-see for your future visit.
Go Have Fun
With so much to see and explore and reliable luggage storage, you are set to enjoy every moment of your trip to see Lyon France!