A Step-by-Step Guide to Qualifying for Medicaid Senior Benefits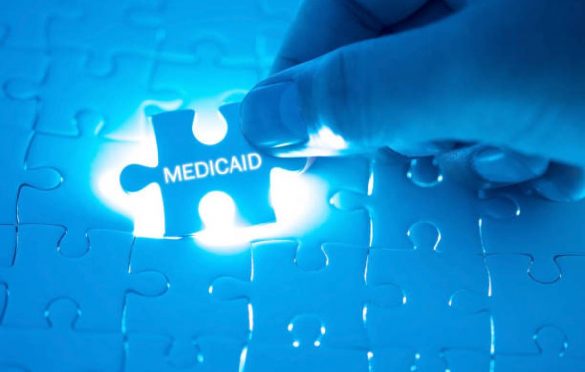 Applying for Medicaid can be a difficult and time-consuming process.  Each state has its own criteria and paperwork.  If you are a senior citizen or a person with a disability, you may have an especially difficult time, because income thresholds for your household size and other factors can influence whether your state's Medicaid agency approves your claim.  For senior citizens, Medicaid benefits might help provide for home care services or help to pay down Medicare premiums and expenses.
Generally, senior citizens and people with disabilities qualify for Medicaid under special "medically needy" provisions that require complex criteria like "spending down" the amount of income above the cap for receiving Medicaid.  This less-than-straightforward provision leads to confusion and many denied claims.  Medicaid planning can help you to arrange your finances and prepare an application that will get approved.
Step One:  Join a Medicaid Pooled Trust
The "spend down" requirement to receive Medicaid requires you to pay monthly income above a certain threshold to Medicaid to receive benefits.  You may have experienced the stress of meeting this threshold and trying to receive home care benefits while simultaneously having to give up any extra income that would help defray your continued healthcare costs.
When you join a Supplemental Needs Pooled Trust, also known as a Medicaid trust, you get to keep your money in a separate account and use it toward your healthcare expenses.  The trust can make payments to medical providers and for other medical needs directly, leaving you eligible for Medicaid and able to cover those additional costs.
A good Medicaid Pooled Trust program will help you track how much additional income over the Medicaid threshold needs to go into your trust each month.  They will also work with you to use the trust to make payments for your healthcare needs.  These trusts allow many senior citizens and people with disabilities to stay in their homes and finance their healthcare, and they can help you, too.
Step Two: Apply for Medicaid with the Help of Medicaid Planning
Once you have your finances set up to receive the best possible outcome from applying for Medicaid, it's time to fill out an application.  Firms that specialize in Medicaid planning can guide you through the process and ensure that you're filling out the paperwork correctly and with an eye toward the best possibility for eligibility.
Step Three: Prepare Your Paperwork
Your state Medicaid agency will require a lot of paperwork.  At a minimum, you'll need proof of citizenship or residency, birth date, and medical information from your doctor.  Medicaid planning can guide you through this step and how to solicit the paperwork that you'll need to apply.
Step Four: Receive Benefits
With all your ducks in a row, you're much more likely to receive approval on the first attempt, and Medicaid planning can help you get to that stage with less stress and better outcomes.  If the first attempt results in a denial for some reason, these firms can also help you review your paperwork and try again until you have the care you need.