10 Reasons Why You Should Choose a Smile Makeover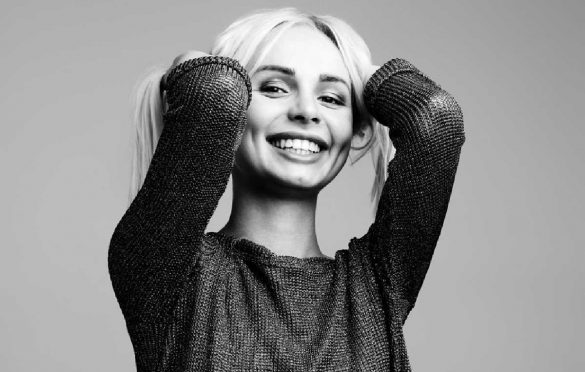 Are you thinking of getting a smile makeover? You have a variety of options when it comes to changing your smile, as well as valid reasons for wanting to do so. The appearance of your smile is important because it establishes self-confidence. You're more likely to flash your smile frequently if you like the way you smile.
Thankfully, there are numerous ways to improve your smile, which means that you no longer have to live with a smile you don't like. Just a few little alterations to beautify your smile, and you're all set to smile away for the rest of your days.
How Do Smile Makeovers Work?
A smile makeover contains a variety of dental procedures to achieve the smile they've always desired. A dentist may perform a variety of cosmetic dentistry procedures during a standard smile makeover, which includes veneer, bridging, natural-looking fillings, partial denture, resin composite bonding, etc.
These dental procedures can improve your smile and boost your self-confidence, which can alter how you perceive yourself. Your daily interactions with others, communication skills, and interpersonal skills will also shoot up significantly.
Reasons For A Smile Makeover
There are many reasons to consider a smile makeover. But to name a few, we have compiled a list of 10 common reasons for people to turn to this cosmetic dentistry procedure.
1.Makes a Good First Impression 
Making a good first impression is important, yet it only happens once. Ideally, that first impression will include a genuine smile, which will automatically entice people to approach you. Naturally, when you smile, one of the first things people notice about you is the appearance of your teeth.
First impressions can be influenced by nonverbal cues approximately four times more than by verbal cues. For others, a smile is a welcome signal or invitation. Therefore, a happy, healthy smile conveys the message "I'm approachable and nice." An excellent first impression is created as you smile broadly when you welcome someone.
A smile makeover is something to think about for people who don't feel comfortable smiling in public due to misaligned, missing, broken teeth, or receding gums.
Dentures, bridges, and dental implants are all common smile makeover techniques that can restore unhealthy teeth. Additionally, dental crowns, fillings, or other restorations applied in smile makeovers might assist teeth that are decaying or damaged. A contouring technique can be performed in the event of receding gums to enhance the appearance of the gums.
2.Boost your Self-Confidence
You are not alone if you are uneasy or embarrassed about the way your teeth look. Recent surveys reveal that almost half of the American people claim to loathe a certain aspect of their smile. Beyond simple vanity, feeling self-conscious about your teeth might prevent you from engaging fully in a range of situations, including interpersonal interactions with family and friends and work.
A smile makeover can significantly boost your self-esteem and offer you the confidence and freedom to fully engage in your professional and social life by eradicating dental stains and replacing unhealthy teeth.
3.Oral Fitness
To boost dental health, try a smile makeover as well. Some smile makeover operations, like the implantation of dental implants, can be quite beneficial for those who are missing teeth. The bone that supports the teeth starts to deteriorate when teeth are missing, which might hamper your jaw movements. Dental implants promote a healthy and robust jaw by not only replacing the tooth but also improving bone growth.
For fractured or decayed teeth, you can look into the dental cap, root canal, or fillings procedures that can aid in repairing your overall oral health.
4.Makes You Look Younger
Your face ages just like the rest of your body. You may appear older due to the sagging of your cheeks and the area surrounding your mouth caused by missing teeth. In addition, dental implants improve your jaw bone strength and teeth tissues in your gums.
In particular, if you suffer from underlying oral health problems like gum disease, tooth enamel loss, and gum recession, you should know that these are all signs of aging. The good news is that a smile makeover is a fantastic solution to tackle them, furthermore, dismiss the discomforts caused by aging.
A smile makeover has several advantages. A gorgeous, healthy-looking grin can help you look more appealing and younger. A person's self-confidence significantly increases when they have a set of white, healthy-looking, and symmetrical teeth.
5.Treatment for Bad Mouth Taste
Before starting your smile makeover, a dentist will perform a full assessment of your dental health. If you have a bad taste in your mouth, you might have gum disease, an infection, or another sort of oral infection. Before starting any cosmetic procedures, make sure you address any dental health issues.
Your dentist will make best suggestions to suit your needs, so always remember to discuss your concerns with your doctor. In order to achieve your desired results, cooperate with your doctor, and overcome issues such as bad mouth taste.
6.To Help You Succeed in Life
There are many benefits to choosing a smile makeover procedure. The effects of a grin makeover are long-lasting and permanent.
According to studies, applicants for jobs who are well-groomed earn base salaries that are up to 20% greater than those who are unconfident and have low self-esteem while having the same qualifications. This gives a literal meaning to the phrase "million-dollar smile"! A study indicated that more attractive and self-assured persons make 5% more per hour than less attractive or self-assured professionals.
7.Removes Stains From Teeth
Majority of people have stains on their teeth. Mostly, foods and drink habits cause such unsightly stains. Dingy, discolored teeth are also a result of nicotine intake and poor oral health. But simply maintaining good dental hygiene every day, you can reduce tooth discoloration.
Make sure you visit the dentist at least twice a year to have your teeth cleaned. Also, inquire about the professional teeth whitening service if you still have unsightly stains. This expert procedure will give you the brilliant white smile you've been craving.
8.Enriches Your Diet
Saying goodbye to bad eating and drinking habits to maintain a healthy-looking smile doesn't sound like a big ask, does it? For some people, getting a smile makeover has helped them to stick to a healthy balanced diet. This is because, it's not easy to consume all kinds of food and drinks when you have damaged teeth and gums.
On the other hand, not being able to eat a balanced meal due to unhealthy teeth is also detrimental to your nutrition. And if your diet needs to be tweaked, getting a smile makeover to restore your teeth might be a terrific motivation to start taking your dental and overall health seriously.
9.Smile Straightening with Invisalign
Do you desire straighter, and properly aligned teeth but don't want to deal with the discomfort of wearing braces? You may be a candidate for Invisalign. With no painful wires or brackets, these sets of translucent plastic aligner plates gradually move the teeth into a straightened posture. This treatment is also hardly detectable.
Nobody will be able to tell you are receiving orthodontics until they see your lovely new smile within just 12 months unless they witness you taking off your aligners to eat.
With all these possibilities at your disposal, there is no excuse for not being happy with the way you look. If you're seriously ready to make an effort to improve your smile, we suggest you get yourself an appointment with your dentist to discuss your possible makeover options.
10.Relieves Your Insecurity
Insecurity and lack of confidence are signs that you require a smile makeover. If feeling self-conscious regarding your smile prevents you from speaking up in social events, meetings, or everyday life, you need to have a smile makeover. You can feel more confident in your smile after getting a smile makeover.
People with missing or broken teeth can find happiness through a smile makeover. People who have undergone smile makeover procedures may feel more comfortable smiling, which may encourage them to smile more often. An expression of enjoyment such as a smile can boost one's self-esteem.
To Conclude
As they say, smiling is more contagious than the flu! So, if you are all set to smile with confidence, post your smile makeover, you're inspiring others around you to smile more too! Plus, do you really need an excuse to smile with confidence? Investing in your smile is probably the best self-care investment one can make. So, go ahead and make your smile worth a thousand words! Good luck.