Locum Tenens: 3 Notable Benefits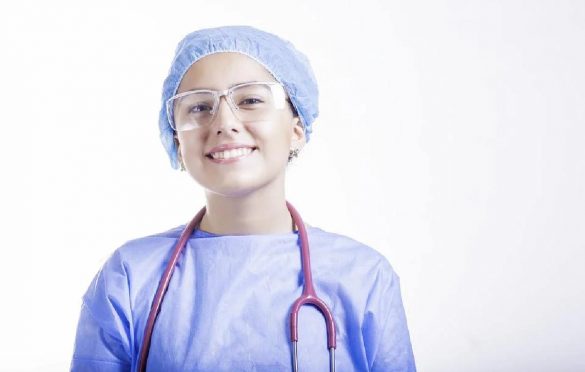 There's no denying that it's intimidating to start working for a new healthcare facility or organization; it's even more daunting if you have to do it frequently. But this is what the locum tenens lifestyle is all about—filling staffing gaps and getting to experience different working environments. If this sounds like an attractive prospect, you'll be happy to know that it boasts many other advantages. However, before we get into its benefits, let's define what it is first.
Locum tenens—what is it?
Locum tenens: 3 Notable Benefits is a Latin phrase that directly translates to "holding in place." Similarly, healthcare practitioners accept temporary roles to fill any gaps in staffing or cover for other medical providers when they're unavailable. The duration for the assignments can be anywhere from days to months and take place anywhere the service is needed, given that the provider can acquire the right credentials and travel.
Benefits of working in locum
Regardless of whether you've only begun your medical career or are a seasoned practitioner, becoming a locum tenens healthcare provider through a physician recruiter can be a beneficial experience. Here are a few advantages that you'll get by working in locum:
Financially rewarding
Locum practitioners usually make much higher rates than their full-time counterparts. Because they're taxed as independent corporations or contractors, many of the expenses are written off. And as was previously mention, you can begin no matter what stage you're currently in. For example, if you're fresh out of residency, it'll help you pay any existing school debts off. Or, if you're looking to set up a private practice, it can provide you with the means to earn more to get funding.
Travel freedom
Another benefit of becoming a locum tenens worker is that it offers physicians a chance to travel, meet other people, and experience different working settings. Each assignment can take place in different places depending on where it's needed. Moreover, when working in locum, you'll get the opportunity to go to places that you otherwise would have missed out on. While this may not necessarily appeal to everyone, those who enjoy traveling will find the prospect attractive.
Minimal admin duties
Ask any doctor and they'll tell you that the most trying aspect of practicing medicine is dealing with the administrative duties. Billing and various other paperwork is a tedious and time-consuming affair. More importantly, it can take away precious time from interacting with patients and treating them. Locum practitioners enjoy working more because they get to spend time doing real work instead of non-clinical tasks. They get to spend more time with their patients, making the working experience more fulfilling and rewarding.
Conclusion
The increasing popularity of the locum tenens lifestyle amongst healthcare professionals isn't surprising. After all, with all the benefits that physicians get out of it, who can blame them? With that said, the lifestyle won't be for everyone—some will still prefer the more traditional career road. But if the prospect sounds appealing, give locum tenens a shot.