How can I acquire a scholarship in the United States?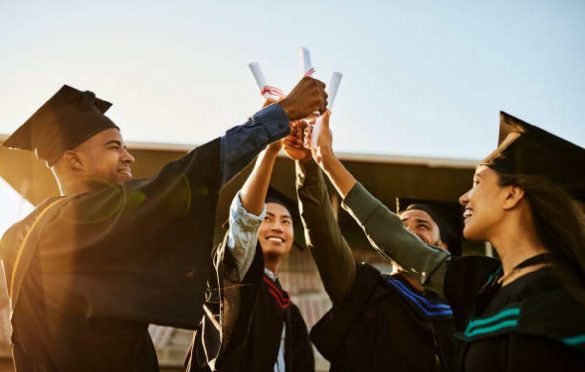 If you are looking to study in the United States, one of the ways that you can fund your education is by acquiring a scholarship. In this article, we'll provide some tips on how to find scholarships and how to apply for them. We will also discuss some of the most popular scholarship programs in the United States. So if you are interested in studying in America, keep reading.
What is a scholarship, and what's it for?
It is an award of financial aid for a student to further their education. Scholarships are often need-based, meaning they are awarded to students who demonstrate financial need. However, merit-based scholarships are also awarded to students based on their academic or athletic achievements.
How can I find scholarships?
Here are different ways that you can search for scholarships. One way is to use a search engine like Google or Yahoo, and you can also use a scholarship search engine like FastWeb or College Board's Scholarship Search. Another way to find scholarships is to contact the financial aid office at the college or university you are interested in attending. The financial aid office should be able to provide you with information about available scholarships.
How do I apply for a scholarship?
Once you have discovered a scholarship of interest, you must complete an application. The necessary steps for the application process can differ based on the scholarship but typically include general personal information (e.g., name and address) and academic data (i.e., GPA and SAT scores). An essay or letter of recommendation may also be required. After your application has been submitted, it will go through a review process by experts to determine if you are qualified for the award.
What are some popular scholarship programs in the United States?
Some popular programs include the Fulbright Scholarship Program, the National Merit Scholarship Program, and the Gates Millennium Scholars Program. These programs provide financial assistance to students planning on studying in the United States. If you are interested in applying for a scholarship, research the available programs to find one that best suits your needs.
Fulbright Scholarship Program
The Fulbright Scholarship Program is a program that provides funding for students from around the world to study in the United States. The United States government created the program in 1946, and the State Department sponsors it. To be eligible for the Fulbright Scholarship, you must be a citizen of an eligible country and have a bachelor's degree. You will receive funding for your airfare, tuition, room and board, and other expenses if selected as a Fulbright Scholar.
National Merit Scholarship Program
The National Merit Scholarship Program is a U.S. government-funded scholarship program that provides financial assistance to academically talented students. It's a nonprofit organization that organizes the program.
To be considered for this program, you must take the Preliminary SAT/National Merit Scholarship Qualifying Test (PSAT/NMSQT) and achieve in the top percentiles. You will be eligible for a scholarship to cover the cost of tuition, lodging, books, and other college-related expenses if you are named a National Merit Scholar.
Gates Millennium Scholars Program
The Gates Millennium Scholars Program is a program that provides scholarships to low-income minority students in the United States. The Gates Millennium Scholarship program was introduced in 1999 by the Bill and Melinda Gates Foundation. It is currently sponsored by the Gates Millennium Scholars Fund, making it possible for students to receive coverage for qualifying expenses associated with college.
To be eligible to apply, you must meet the criteria of being a U.S. citizen or permanent resident, maintaining a minimum GPA of 3.3, and demonstrating financial need as determined by your FAFSA application.
Benefits of a scholarship?
There are benefits to receiving a scholarship. Scholarships can contribute significantly to expenses such as tuition, room and board, books, and other necessary costs associated with attending college. They can also help you pay daily living expenses like food and housing. Receiving a scholarship can also allow you to attend a college or university that you may not have been able to attend otherwise.
Another benefit of receiving a scholarship is that it can help you pay for the cost of transportation. If you're attending college in another state, you may need to purchase a plane ticket or pay for gas and other expenses associated with driving to and from school. Scholarships can help you cover these costs to focus on your studies.
Finally, receiving a scholarship can also help you build meaningful connections. Organizations or businesses sponsor many scholarships. As a result, if you receive a scholarship from one of these organizations, you may have the opportunity to meet people who work in the field that you are interested in. These connections can be helpful when you are looking for a job after graduation.
What should I do if I am not selected for a scholarship?
Keep applying for scholarships even if you don't get selected for one right away. There are many other options available, and with a bit of searching, you're sure to find something that suits you. Consider asking your guidance counselor for help or looking up scholarship opportunities online. Even if none of these work out, remember that loans and working are still good ways to pay for college. Check out this link https://medigapseminars.org/scholarships for more info on scholarships.