5 Reasons Why Pizza Coupons and Mix and Match Pizza Deals Are Necessary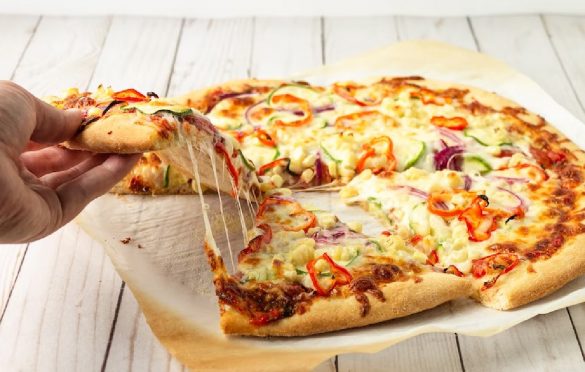 Getting dinner on the table every night isn't an easy task. One popular way to treat a household and give the resident cook a break is ordering pizza. This can be expensive if you're paying full price, but almost every pizzeria has pizza coupons and mix and match pizza deals running year-round. Here are five reasons to make pizza coupons and deals part of your everyday meal planning.
1.Everyone Can Agree on Mix and Match Pizza Deals
There's no food that pleases a crowd quite like pizza. The simple but balanced flavors appeal to any palette, from a kid's to an adult's. The combination of cheese, sauce and crust constitutes a satisfying meal. With mix and match options, there's no debate about toppings, either. Everyone can get their favorite.
This makes pizza the perfect choice when you don't need the extra task of thinking of a meal to please everyone. While many people think of grocery shopping, food prep and cooking as the most demanding tasks around the house, choosing what to serve night after night is an overlooked mental burden. Family meal deals are a great way to ease that stress.
2.Coupons Allow for More Topping Options
Adding vegetable toppings like olives, peppers and onions is a great way to make pizza more nutritious. If you're paying full price, however, these toppings become expensive  quickly. Many pizza coupons today can be used for two or three-topping pizzas, allowing you to customize for more flavor and vitamins than you'd get from plain cheese.
3.Grocery Prices Can Be High
It's not always cheaper to make your own pizza or buy frozen pizzas. Buying enough cheese alone can equal more than the cost of a discounted delivery pizza. Toppings you'd get for free in mix and match pizza deals also add up.
Frozen pizzas are becoming more elaborate to stand out from the competition. This is steadily raising their prices across the board. By using coupons, you can eliminate work in the kitchen and get quality pizza for less than you'd spend at the grocery store.
4.More Pizza Means More Leftovers
You can get often get the best savings on pizza by ordering the largest deal packages. Instead of serving every pizza in the order right away, keep your bonus deal pizza in a sealed container in the fridge for easy lunches. Everyone enjoys having pizza in their lunchbox, and you won't have to go through the effort of preparing lunch for a few days.
5.Mix and Match Pizza Deals Make a Complete Meal Affordable
Pizza for dinner is a treat, and one way to make it even more special is with add-ons. Breadsticks, salads, beverages and desserts turn pizza night into an ultimate feast. All of these extras are affordable with the right coupons Look for great family meal deals that incorporate items from all sections of a pizza place's menu.
Pizza originated as peasant food in Naples a hundred years ago, and there's no reason to spend a fortune on it today. Always check for coupons before you order pizza. Mix and match pizza deals are changing all the time, so stay current to save on weeknight dinners.