3 Women Who Are Revolutionizing Surgery and Medicine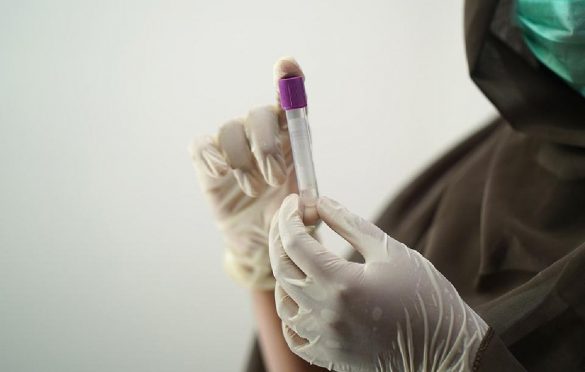 Women have always been at the forefront of many innovative advances in healthcare. From pioneering new treatments for diseases to developing groundbreaking surgical techniques, women have played a pivotal role in making healthcare more accessible and effective for everyone. Here are three women who are revolutionizing surgery and medicine today.
Viral Immunologist Kizzmekia Corbett
Viral immunologist Kizzmekia Corbett was a key figure in the race to develop the COVID-19 vaccine. She was behind creating the remarkable Moderna vaccine, one of the most commonly used vaccines. Hundreds of millions of Moderna doses have now been dispensed in the United States alone. Corbett's team found that the COVID-19 virus was similar to severe acute respiratory syndrome coronavirus and used previous knowledge to develop the new vaccine. Corbett's team then partnered with the pharmaceutical and biotechnology company Moderna.
Corbett is vastly experienced in the industry. She has spent a considerable amount of time working on a universal flu vaccine and other medical developments and research.
Since developing the Moderna vaccine, Corbett has invested time into educating people, spreading awareness and reducing the stigma around vaccinations.
Swedish Inventor Angela Spang
Traditional retractor frames may not always fit and can pose a challenge when placed. The Swedish Inventor Angela Spang has taken lead on creating a new model of medical retractors that, for the first time, will fit and shape and any placement. This will make surgery easier for surgeons and more efficient and safer for patients. It will especially benefit patients who are of a higher BMI, and for whom the standard retractor frame shapes are not suitable. The devices also make surgery safer. It does not puncture the skin of the patient to the extent the traditional retractor does, saving the skin unnecessary damage, speeding up recovery, and making infection less likely.
Chief Operating Officer of Everly Health, Cindy R. Kent
Cindy R. Kent is a healthcare industry veteran with years of operational leadership experience that has been known in the medical industry for driving new advancements and growth. She has displayed her determination to change millions of lives through the organization Everly Health. The vision of Everly Health is to combine diagnostics and digital healthcare to continuously improve healthcare Everly Health is currently shaking up the healthcare industry with its vision of providing more affordable and accessible access to care.
Additionally, Kent is on the board of Directors of accodale. Accodale is an independent personalised healthcare organisation. Its mission is to provide empowerment to individuals to make beneficial choices for their health and lifestyle.
Healthcare innovations and advancements would not have been able to happen as they did in recent years without the hard work and determination of people like these three women. They have used their skills and knowledge to create better and more accessible ways of caring for patients within the field of medicine. As it stands, the future looks bright for healthcare advancements and innovations.