The Expenses You Need to Calculate in a Wrongful Death Claim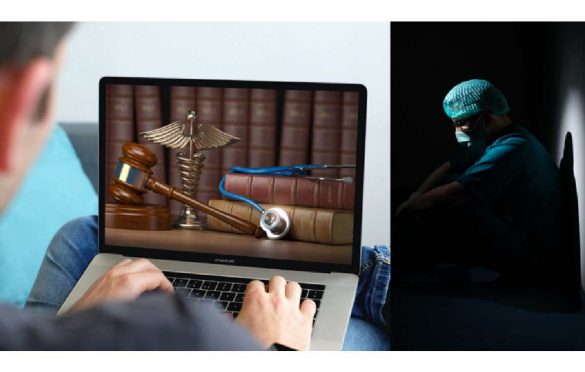 The formula for calculating wrongful death benefits is based on a monetary amount that includes financial and non-financial losses to the decedent's next of kin. It's usually their children, spouses, or parents of minor children who die. 
If your loved one dies due to another person's negligence, you should reach out to a wrongful death lawyer. You are entitled to financial compensation, plus interest, through a wrongful death claim for the amount of loss you incurred.
How to Determine the Amount in a Wrongful Death Claim
A wrongful death claim is often handled directly by the defendant's insurance provider. However, the number of parties involved in a case may require constant communication with other insurers. But if a case goes to trial, the judge and jury in the courtroom will decide how much compensation will be awarded. Generally, after a decision and a verdict are rendered, additional communication can lead to a wrongful death settlement.
A wrongful death lawsuit determines who is responsible for paying the cost of the damage, whether an individual, an entity, or both. Who may be responsible for paying damages related to the loss of your loved one may depend on the specifics of your case. However, if the insurance provider is clearly at fault, they will likely pay the claim.
However, collecting the money can be difficult if the person doesn't have enough assets or a large enough salary to qualify for the deduction.
How To Calculate Amount in a Wrongful Death Claim
The death of a loved one is an unimaginable tragedy that can never be quantified financially. However, in these lawsuits, compensation is usually awarded for financial damages and close family members' mental suffering due to the wrongful death.
The amount of compensation in a wrongful death claim will vary based on the facts because each case is unique. You will need to consider several criteria in determining an appropriate wrongful death compensation amount, including:
How the person died

Determining the Cause of the Accident 

Relevant Insurance Policy Limitations

The Victim's Age  

The victim's health 

The financial condition of the victim or his family at the time of death

The ages and circumstances of the victim's dependents

Victim education  

Healthcare costs and other costs associated with death

Memorial expenses

The Value of Advance Benefits
Types of Damages
Certain types of harm are damage that nonetheless has a basis for recovery even when they do not have a distinct and verifiable monetary value. These non-economic damages include:
Emotional distress caused by the loss of a loved one

Absence of love, care, and comfort for the family

The suffering the deceased has to face before death
A victim's potential damages for personal injury could be sought as a "survivor claim" if they had survived. In addition to holding the at-fault party accountable, this can help reduce financial exposure due to death.
Conclusion
We know how scary this time is for your family. It will be beneficial if you have someone to defend your legal rights and try to make the guilty parties pay.
Calculating wrongful death damages can be difficult, so hiring an experienced attorney helps you navigate the legal system. They stand up for your rights and work to secure the most favorable settlement for you.