How to Fix Error Code [pii_email_a32d8b04996f6ae8eeb0] Of Outlook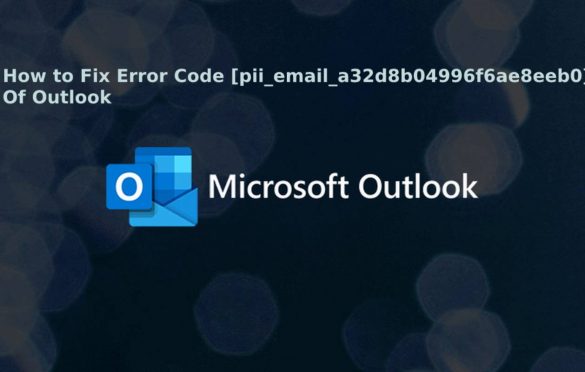 We practice it to send or accept emails from the maximum recent and successful websites we have been in contact with. Sometimes adapts well and sometimes has problems. Outlook has many problems; We will try our best to solve them when we have some challenges. So there are solutions to all or several problems. Extra bug is Microsoft Outlook error [pii_email_8d527d394345cf85ee4b] is one of them. Let's look at this to unravel it.
If you know the error code [pii_email_a32d8b04996f6ae8eeb0] it does not work correctly in
Here are some Pii error codes [pii_email_a32d8b04996f6ae8eeb0]: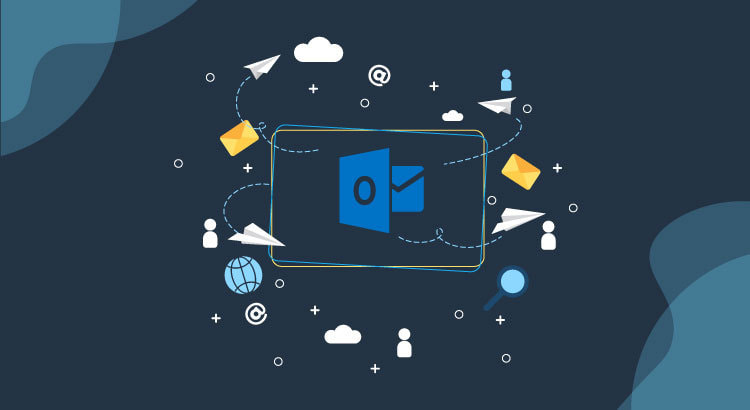 What are the four approaches to fix Outlook error code?
Process 1:
Deleting cookies and cache erases old channels and provides each user with new details. It can remove removed, gone data packs.
Microsoft Future will be closed and renewed.
Close several accounts or executives while in use.
Search for 365 alerts in Windows. (Latest version update)
I checked and restarted. Now open PC outlook to see if the error [pii_email_a32d8b04996f6ae8eeb0] has fixed and if an update required. Appearance for step 2 if it's still there.
Also Read: Fix [pii_email_852aaa38ea9052920d3d] Error Code in Microsoft
Process 2: You need to set the version for Outlook
The installation phase can cause a conflict between Outlook and other email accounts or added software installed on your PC (error [pii_email_a32d8b04996f6ae8eeb0]).
Remove the incorrect version of Outlook from your PC and install the latest version of Outlook from the official Microsoft Outlook website.
Process 3: By the web outline
Go to the choices in the top corner and select the Outlook web app version in the navigation pane.
Uncheck the Outlook Web Device checked the box for the Sunshine form.
Save your choice.
Enter and exit the Sunshine version and join your listed account.
Also Read: How to fix [pii_email_89d6fa37d946a6dae75f] error code?
Process 4: Update Windows
Make definite your computer meets the program conditions for the original Office inform.
In many cases, the faster option inactivated after consecutively Microsoft Office Setup for a tool with a prior version of Office.
Though, there are cases somewhere uninstallation is critical, such as: For example, B. Installation errors or problems.
After uninstalling Microsoft Office, do not uninstall any Microsoft Office files after downloading the latest version. Therefore, you want to replicate your Outlook data documents if your version of Office contains Microsoft Outlook.
See Discover and transfer Outlook data files from one device to another.
See Microsoft Help for more information.
Also Read: How to Solve Error Code [pii_emails_4963ef873adfeebdcd41]
Conclusion:
Here is a bug checklist for you [pii_email_a32d8b04996f6ae8eeb0]. We try to solve this problem from the point of view. I hope you operated on one of the methods. Please answer below. We will try to find a suitable clarification for you if you have not fixed the problem. They will also try to get help directly from Microsoft representatives.
Related Article:
[pii_email_316cb5e2e59f1ce78052] How to Solve the MS Outlook
Here are some Pii error codes [pii_email_a32d8b04996f6ae8eeb0]: [pii_email_9ffc884e74995a3bfc1e]
[pii_email_6428417521f460602588]
[pii_email_45a4a05d5f63d9e8b751]
[pii_email_1606b61a08e6a2cf4db9]
[pii_email_57bde08c1ab8c5c265e8]
[pii_email_81ecdd07fe5f98fd8760]
[pii_email_6d207c9c5611b18749c5]
[pii_email_e3923aee4aaa6a8c651b]
[pii_email_a32d8b04996f6ae8eeb0]
[pii_email_4e59b64c647d562282c6]
[pii_email_a7856dbacf4f75cf2ec0]
[pii_email_1f59b478e2752c0b8774]
[pii_email_3d3b44c820d88be1dc4f]
[pii_email_20019c20f40585f6e2ce]
[pii_email_ae580bf7361996e09010]
[pii_email_1d0a7b8b7bc517bcc729]
[pii_email_47a736db4fdd0c9cb169]
[pii_email_979e4d697ea1d186d5ce]
[pii_email_8396e4cefca4d7fb0346]
[pii_email_3c461a53eb62f26f31c8]
pii_email_a32d8b04996f6ae8eeb0
[pii_pn_524b4fb14e78c99d528c]
[pii_email_6d8005347bacd4035be6]
[pii_pn_babfb7b70d693d68d802]
[pii_email_5271fdf749e27ea21fc9]
aol [pii_email_38c461df286a4e271053]
[pii_email_7b98efd6a35826b896f0]
[pii_email_13300b0737cfd2a20e53]
[pii_email_8c3a1dbcd266108ca561]
google <[pii_email_57bde08c1ab8c5c265e8]>
[pii_email_7a7228a88a741f8f5da8]
[pii_pn_e8fc44a36efaa6132c35]
pii_email_a32d8b04996f6ae8eeb0
[pii_email_df749116927b2ad5b2f8]
[pii_email_64eaed6e4ae9551f6944]
[pii_email_669eb8ebfed7ef712ee0]
[pii_email_8a5aee1ab74c5eba90bb]
[pii_email_8833c133ba6bf68312e4]
[pii_email_cd48fad300f0a087b04f]
[pii_email_7ae12b4fa3ba16e9cc5c]
[pii_pn_90c6265084eda9314ae0]
[pii_email_9944e519c14ee61b7874]
[pii_email_5447becb6428dcc9c4a0]
[pii_pn_ab56e2c0749dff84825e]
[pii_pn_aca6a70e6009e2701651]
[pii_pn_8a36bf2c87356082901b]
[pii_email_a38b7c6e6ffab0a17237]
[pii_email_e3f873d229272196aec7]
[pii_email_5bae213aa4a1a85f7ab5]
[pii_email_009f53665137e7af0673]
[pii_email_00ba47ac8b2817e36aa3]
[pii_email_00ebb1b4acb9b42249fd]
[pii_email_00f2e2be8446cca7ae2a]
[pii_email_015277926c5cd5f21677]
[pii_email_01748f73813796642591]
[pii_email_0186a242b8f048119e49]
[pii_email_019b690b20082ef76df5]
[pii_email_01b43dabf23cb0371a27]
[pii_email_01c76962cd92b0dbf0fa]
[pii_email_0206d6f0778e8cd65f22]
[pii_email_021023013aeac72e657b]
[pii_email_021ad854812db5484be8]
[pii_email_024084e62ef7c98e3c28]
[pii_email_02611e2644df19342af2]
[pii_email_0265bb33eaeb18eeb6b8]
[pii_email_027301e7af80ce24cbce]
[pii_email_027b86e7828c98f84685]
[pii_email_029231e8462fca76041e]
[pii_email_029cd31e8887641ffcb2]
[pii_email_02d0cd3fc42a63e64984]
[pii_email_030209161d411575be49]
[pii_email_033816febf3a1201542f]
[pii_email_036509233abccb394a1e]
[pii_email_037d07812f905a3927ae]
[pii_email_0384756a0415c35e1493]
[pii_email_0384756a0415c35e1493]
[pii_email_03bb558de58fa7291c28]
[pii_email_03cf392dda1a577e3139]
[pii_email_03dac92bee03b36a435f]
[pii_email_03e55cc9614a67bd9222]
[pii_email_03e5b347263210840ae8]
[pii_email_03e7dbbd94c2df2f48b1]
[pii_email_03fadcb90262189c9d23]
[pii_email_0471b6b3965e46b38f2c]
[pii_email_047fb3f762d7d2ebc9f4]
[pii_email_0493fb2840230ad19519]
[pii_email_04b8a82e489233ceac97]
[pii_email_0500bea7a0f2381fe401]
[pii_email_0557fb702abdd60f19c8]
[pii_email_055db213e80e164477b4]
[pii_email_0571c4a678d0ff6381b8]
[pii_email_05b2b6fb5f501e66]
[pii_email_05cd53e2945d61b0ba03]
[pii_email_05d95f9563d412a5e139]
[pii_email_05f0625a9a0793f3]
[pii_email_05fa75ffc7b18868866a]
[pii_email_060e6612202b31939e01]
[pii_email_06216158fd77dae07399]
[pii_email_0630d28e96b20d9eef3e]
[pii_email_064efcb120fe6f0d7dfa]
[pii_email_064efcb120fe6f0d7dfa]
[pii_email_065a57e82feb11879b55]
pii_email_a32d8b04996f6ae8eeb0
[pii_email_066f1e5f1e4576b47760]
[pii_email_0699f734bc9088de98f2]
[pii_email_06eded8f100f865c1776]
[pii_email_06f535d2f46dc9e0e2c4]
[pii_email_0732a6c55da3918b17f5]
[pii_email_073d4b111397d547e2ab]
[pii_email_075a705589191aa0d181]
[pii_email_077b56914bdda962cebc]
[pii_email_078c402152c738202227]
[pii_email_079b82dd36bfc2e608a5]
[pii_email_07a63723810b70686330]
[pii_email_07c86ef6c94918608230]
[pii_email_07cac007de772af00d51]
[pii_email_07db16c4ef24502f1772]
[pii_email_081a2214d44147a79040]
[pii_email_082d4193502ba26385c9]
[pii_email_08f989e5bf25639b73bb]
[pii_email_09000899dbcd39537ef8]
[pii_email_0908d4b5ef43d5f82a55]
[pii_email_0925839c0e5ab68ce37e]
[pii_email_093e2516ba38e884df17]
[pii_email_094e1c56dee62f1fd809]
[pii_email_09561ce25d5bd38c7da2]
[pii_email_09954a6322d2d485402c]
[pii_email_09b26e2744e0cea6e5ad]
[pii_email_09b8401bab3a9916236a]
[pii_email_09c625b0f54cbc2e5746]
[pii_email_09fefdd8c1cb3bccfeb6]
[pii_email_0a3cf8206c29129d54d4]
[pii_email_0a5b0e04b6004ebd9b82]
[pii_email_0a5c1e4afd44de3a3179]
[pii_email_0a6dd78c913d3311f010]
[pii_email_0a8c90abbff13e5619a7]
[pii_email_0a8ea502ddb6bd81e71b]
[pii_email_0a998c26e4a731d7f557]
[pii_email_0ad520a0be6582097e0d]
[pii_email_0b015b814dc9a0906cde]
[pii_email_0b63c586ba3716ed]
[pii_email_0b69f96f5424a0637e7f]
[pii_email_0b81b6a44f711a90bd63]
[pii_email_0bd74e68c68f82c9c1a1]
[pii_email_0c22eff7be8ab836]
[pii_email_0c36679593d2198c]
[pii_email_0c38c9ed96c780685074]
[pii_email_0c3be8b7f2cf8bbe466a]
[pii_email_0c53e8f99f30b8d2a921]
[pii_email_0c53e8f99f30b8d2a921]
[pii_email_0c6e3df295302158e28b]
[pii_email_0c7e95773528a620f410]
[pii_email_0c889ab14f2a6ba303bc]
[pii_email_0cb90a72c8b0af041cd8]
[pii_email_0cbbda68c705117dc84f]
[pii_email_0cd5f24f98c974f3543b]
[pii_email_0cd81888a5fe7246075b]
[pii_email_0d0109a26f84744098ea]
[pii_email_0d304b417851a62ee487]
[pii_email_0d328a4c4fca15132c99]
[pii_email_0d402ce0e2abc82d]
[pii_email_0d8b28b698cecad90554]
[pii_email_0d93d124f943c7d655ba]
[pii_email_0d973a099d175674a5f4]
[pii_email_0dba694da07d144ae522]
[pii_email_0dbab9c46c5c58d60a2c]
[pii_email_0de9c7d77885e57f870f]
[pii_email_0e3cd9cb778c89f6c1c0]
[pii_email_0e75fa39d7f4a14722a7]
[pii_email_0e79498cc1d0ba4e9939]
[pii_email_0ebbd77fd700dde5d7f5]
[pii_email_0f0bec9b35a2193528da]
[pii_email_0f83a643ad264065ceea]