Impress Your Date With Your Style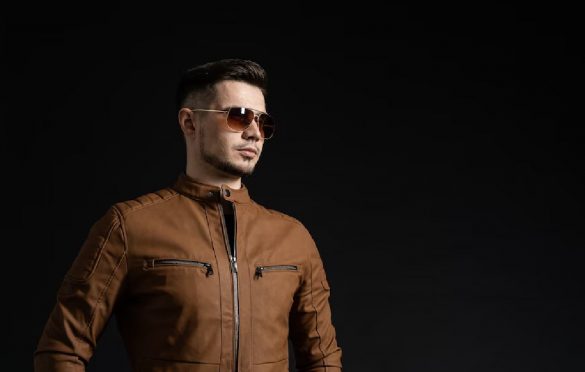 Impress Your Date. Going on a date for the first time is nerve-wracking, making choosing the perfect outfit for your date overwhelming. You do not want to be bold or intimidating. Here is a piece of advice: It is better to stay true to your style to make the right impression and make yourself feel confident.
These tips on how to impress your date will not only help you create your style it also enables you to land a second date.
First things first: Shower thoroughly; smell good. 
A good style is nothing if you do not smell good. It is best to shave or trim your beard or mustache if you are a male. Dab a small amount of perfume, do not choose a strong scent as your date might have a sensitive nose.
Now, it is time to choose the appropriate clothes. You have to ensure that all your clothes are clean and smell good. Showering thoroughly will not matter if your clothes smell damp. That's why always rely on laundry services to ensure your clothes are well-laundered. If you sent your clothes to a laundry delivery service, check the seams thoroughly to see if there are stains.
You have to smell good.
Wear a color that suits you.
Oftentimes, we wear our favorite color as a lucky charm. Instead of having this mindset, choose a color that best complements your complexion. Bright colors are best for those who have darker skin tones; meanwhile, some undertones look cooler with warm colors. But the colors white, black, or blue comes classic and calm, which stylists mostly recommend.
It is best to try out colors when you are buying. Check out the colors if they suits your personality and complexion.
Plain over statement shirts.
Some want to wear printed shirts to have a witty and quirky impression. However, the perfect statement is without a single word on your shirt. Conversational prints might be playful, but some people are sensitive and might take it the wrong way.
Stylists often recommend plain, stripes, or plaid tops to have a more relaxed and simple style.
Go for a fitted style.
You are aiming for what meets the eye here. Choose an outfit that ensures your clothes fit your body properly. Balance your top and bottom to show your physique. If you wear an oversized shirt, make sure that you are wearing slim or straight pants. Meanwhile, if you are short, make an illusion that you have a longer torso by wearing v-lined shirts or mid-rise pants.
Moreover, the most important tip is to go for outfits that accentuate your best feature. Let's say you work out and have great legs. Wear shorts to show what you have gained. But, only do this if your first dates are casual.
If you plan to go for formal dinner dates, it is best to wear semi-formal casual outfits to be in the theme.
Be confident because it might not end well even when you smell and look good. If you are not confident, it might not end well.