How to Start a Makeup Business: 5 Tips for Success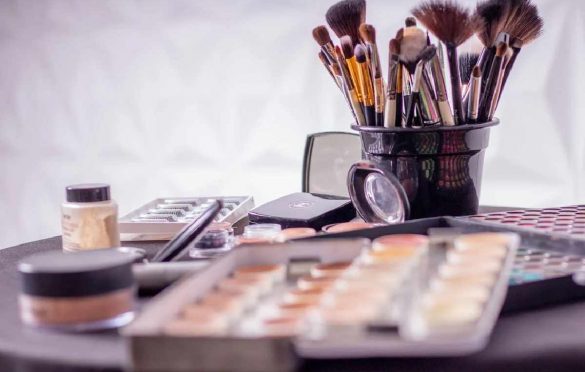 Everyone wants to look good makeup business in this fashion-conscious world. As a result, the cosmetic and beauty industries are evolving at a faster rate. People are interested in cosmetics and want to transform it into a lucrative business opportunity. In this current economic climate, starting a makeup business will earn you a good profit with a well-established business in the long run.
This sector is thriving with emerging trends and is one of the most profitable businesses, encouraging entrepreneurs to step up their game and get involved in the beauty sector. It has been increasing over the last decade and is expected to continue.
According to statistics, the makeup business is expected to be worth approximately $85 billion in 2024. To get you started, here are five tips on how to start your own makeup business:
Write down your idea
First and foremost, present your business idea in detail, explain your goals and outline the goals you want to achieve with your makeup business. The best way to do this is by creating a makeup business plan where you will create a proper company review, including the type of legal structure you want to start, your marketing strategy, a detailed financial forecast, and the number of employees you plan on hiring for your company. This document will also help you with the promotion of your brand.
Set goals and form relationships with your customers
The makeup industry can be both rewarding and demanding, and you must maintain focus to succeed. When starting a business, every entrepreneur sets short-term and long-term goals. So, before starting your makeup business, set the goals you want to achieve and go for them.
Always make sure to have the support of your customers along the way. You should be able to sell your services to customers by clearly defining what you can offer them. For example, you could concentrate on providing exceptional bridal makeup services. You are more likely to succeed if you have a clear goal in mind. Try to communicate with your customers, make small talk, and as time goes by, you will build strong relationships with them.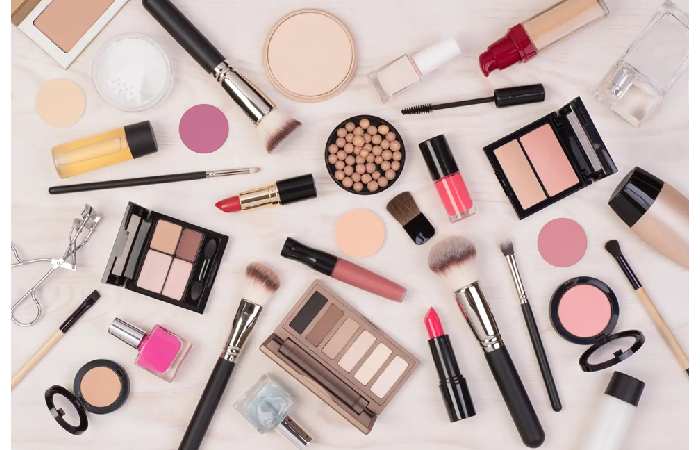 Keep improving and stay active
Some of the skills or qualities you'll need to succeed as a makeup entrepreneur are time management, communication, customer service, and self-motivation. Customers are more likely to recommend you and come back to your makeup salon if you are punctual and complete your work on time.
You must be self-motivated and independent because you will be your own boss, so everything depends on you. Maintain open lines of communication, and always make an effort to solicit feedback from customers after a job to learn how you can improve. Consider using technology, such as automated surveys and time-management apps, to better manage your business and the time with your customers.
Form a quality team
Having professional, quality, and polite employees is necessary if you want to create a successful brand. You should hire people who believe in your business, are eager to learn, and are creative in their job. Creativity should be your top priority when you hire your employees. Very often, your customers will ask for an exciting and never-before-seen makeup look, and you and your team should deliver.
Additionally, always talk with your employees and collect feedback from them to determine whether any initiatives you have implemented are effective. Listening creates an environment in which both parties feel respected. A feedback conversation should ideally spark learning on both sides, so you can understand the situation together in order to make a positive change.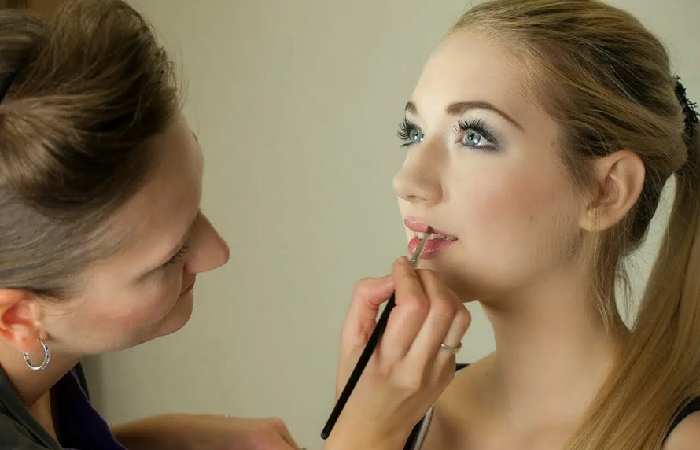 Follow current trends
Having a makeup business means staying creative should be one of your top priorities. You can keep your creativity flowing by keeping up with the latest beauty trends. Because the industry is constantly changing, this not only allows you to continue improving your skills as a business owner but also helps you develop into an amazing makeup artist.
Make it a habit to read magazines, save clippings of inspiring looks, and browse platforms like Instagram and Pinterest for new ideas. On these platforms, you can follow your favorite designers, brands, celebrities, and makeup artists. Take a couple of makeup classes and receive additional training before starting your makeup business. This will help you improve your techniques and show you new makeup approaches.
Final thoughts
Running a successful makeup business is unquestionably difficult. However, with the right strategy, everything is possible. You must combine artistic vision, and exceptional communication skills, with keen business oversight and leadership abilities, juggling between your strategic goals and routine operational management. All of these will ultimately lead to success.