Best Life Insurance Companies For Seniors In 2022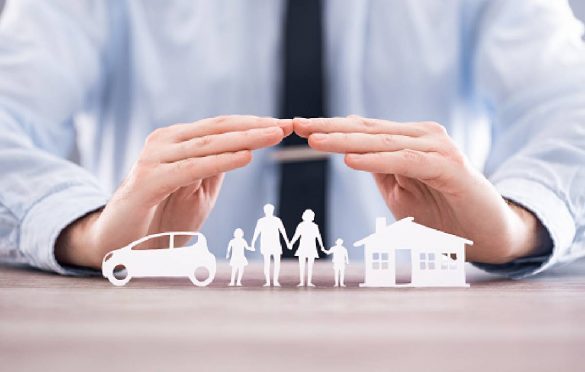 Years of grinding hard work to provide for our loved ones and living up to our responsibilities is what most of us tend to do. As a result, we tend to not have a healthy lifestyle and there are days when you can't help but worry about your family's future in case something happens to you.
You can't keep yourself from thinking about how will your family manage the expenses when you're unable to? That's where senior life insurance comes in.
Senior life insurance is the solution to your problems that can arise after retirement or in old age. It's basically an insurance policy that will protect your family from going into debt. It will take care of all the expenses if you fall sick, pass away, etc.
You must be thinking, why do you need senior life insurance if your children are earning for themselves and you have the house paid off? In other words, people might think that life insurance for seniors can be a costly mistake. But it has more to offer than you might be aware of.
There are several insurance companies offering various senior life insurance policies. But to pick the right and affordable one is a tedious task. You can either hire an insurance broker or advisor or do it yourself, all of which can be really stressful.
That is why you need to believe me when I say that you don't have to worry about finding the right senior life insurance policy for yourself. This article will provide you with the best senior life insurance companies available in 2022. Not only that, but all the information you should be aware of before opting for senior life insurance is given below.
Why Do You Need Senior Life Insurance?
You'll be stuck here all night if we start discussing each and every reason why you need senior life insurance. The list is long and never-ending. So, instead of doing that, we'll be discussing the major reasons why you need to go for senior life insurance.
Funeral And Accompanying Costs
Funeral costs go around $7,000 – $12,000 on an average. This might end up being a huge issue for your family after you die. This big chunk of money that will be spent on your funeral gets covered in senior life insurance.
Expenses Related To Healthcare And Medical Treatment
In old age, there are possibilities of you being in the hospital for a period of time before you die. The time you spend in the hospital will contribute to a long bill of medical expenses. This can be a matter of worry for your family. To avoid that from happening, senior life insurance covers all those expenses for you.
Taxes Related To Inheritance of Estate
It will cost your family a big deal to keep up with the costs of the estate or assets they inherit after your demise. Senior life insurance covers all of those expenses as well.
Usually, retirement leads to you living off your life savings, and it works pretty well. But what happens when you die unexpectedly? Who will take care of your dependents' or spouse's expenses when you die? Senior life insurance provides you security in this matter.
Best Senior Life Insurance Companies In 2022
Choosing the right senior life insurance for yourself is a matter of great importance. The list given below provides you with the best life insurance companies in 2022. So, put on your reading glasses, literally, and get to reading.
Having its reputation precede itself, AIG offers low costs and premiums throughout your life insurance policy. It also has good cash value growth, depending upon the duration of the policy.
AIG also sells certain insurances direct-to-consumer. It offers insurances like mostly indexed universal life, whole life, etc.
Prudential not only provides you with one of the best senior life insurances out there but additional benefits as well. It also grants you access to your own death benefit if you're in need of funds for nursing home expenses, etc.
It offers various types of senior life insurances, including mostly variable universal life, some guaranteed universal life, etc.
AXA Equitable is one of the most reliable companies when it comes to senior life insurance. It is beneficial with low costs and cash value policies. The policies offered by AXA Equitable are available via Equitable agents as well as independent brokers.
It has three options available in a senior life insurance policy: mostly variable universal life, some indexed universal life, and a little-term life.
Lincoln Financial is a company that is financially strong and reliable for people looking for senior life insurance. They offer a longer time period than other companies when it comes to conversion of a temporary policy to a permanent policy or guaranteed renewability.
Lincoln Financial offers choices like fixed-rate universal life, A little guaranteed universal life, etc.
Mutual of Omaha has a record of solid investment performance and is a financially strong company. It is an outstanding choice if you're looking for competitive costs. It is available to people via independent brokers or, in some cases, is also available directly to consumers.
Mutual of Omaha has a range of senior life insurance policies available such as indexed universal life, mostly whole life, etc.
Conclusion
Senior life insurance is a life-defining decision, and you should go through all the best possible options available. The list provided above enumerates five of the best companies offering senior life insurance. You should go for the policy that fits you well and is in accordance with your needs.