5 Essential of a Professional Resume in 2022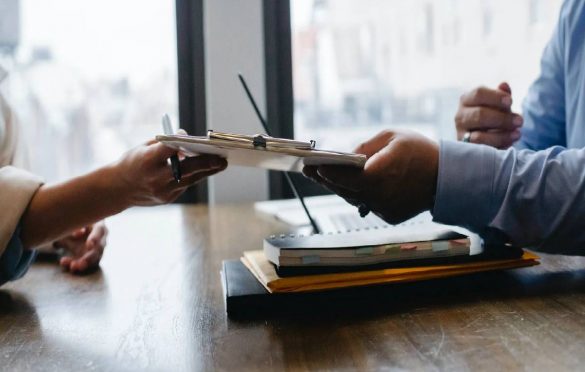 5 Essential building a professional resume is not everyone's cup of tea. Even experienced professionals can face hurdles in resume building as its effectiveness depends on numerous factors.
According to Legal Jobs, nearly 76% of resumes face rejection due to unprofessional email addresses. Apart from this, many factors can affect your selection chances in a recruitment process.
Hence, we are here with some expert suggestions on how you can build a resume for a professional in 2022? You can follow these below-given steps to craft an impeccable resume this year and grab your desired job easily:
Professional Resume Format
The first thing you will need to build a professional resume in 2022 is a professional resume format. You will see numerous resume formats online that makes its selection tricky. Hence, we have picked the three most popular professional resume formats that you can consider to make a professional resume outline:
Reverse Chronological Resume Format

Functional Resume Format

Combination Resume Format
You can use a reverse-chronological or combination resume format in general. However, you can opt for the functional resume format if you have a career gap.
One-Liner Bullet Points
Looking at the increasing number of job applicants, we can assume that recruiters do not have much time to spend on a resume. Hence, you need to keep improving the readability of your resume to catch the recruiter's unified attention.
You can use one-liner bullet points instead of long paragraphs to showcase all your resume details except the resume summary. It will improve the readability and conciseness of your resume. Moreover, bullet points will make your resume look organized and professional compared to resumes with paragraphs.
Key Skills
Your resume skills can affect your shortlisting chances. Hence, you need to be attentive while framing this section. The most effective and impressive technique to list your skills is making separate sections for your key and technical skills.
Your skills need to be aligned with the job requirements, and you can mention them in bullet points to highlight them appropriately.
Technical Keywords
A resume without industry-specific technical keywords might put you in trouble during the ATS (Applicant Tracking System) screening round. Hence, we recommend adding technical keywords to parse through the ATS screening without much hassle. You can use the Job description to pick profile-specific keywords for your resume.
Engaging Resume Summary
The resume summary is one of the key elements of a resume. Hence, you need to write it with a focused mind. In addition, resume summaries possess the highlighting information of your resume in a readable and impressive manner. Therefore, recruiters do not skip this section and spend a few seconds reading the resume summary.
Bonus Point- Proofreading
This point might seem small but is very important while building a resume in the 21st century. You will not want to face rejection after making these efforts to build a professional resume. Hence, we advise you to take a pause after completing your resume and proofread it with a calm and focused mind to rectify silly errors like punctuation and spelling mistakes.
Key Takeaways
You will need expert guidance and a focused mind to build a professional resume for your next job search. These steps will help you craft an impeccable resume without any complication:
Outline your resume in a reverse chronological resume format

Use one-liner bullet points instead of paragraphs to showcase your professional information

Make separate sections to list your technical and key skills for better presentation

Add technical profile-centric keywords to your resume for passing the ATS screening round

Write an engaging resume summary in easy to read language to hook every reader

Proofread your resume with a focused mind to rectify small errors in your resume