10 Proven Ways to Make Your iPhone Battery Last Longer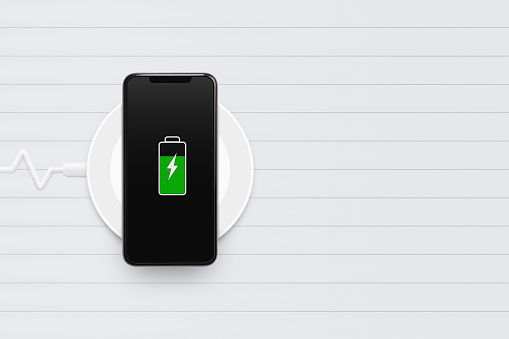 Every iPhone user dreams of extending the battery life of his device without constant recharging and using a power bank. So how to do it? These 10 effective ways, proven by experienced users, will help.
Disable Notifications
Notifications constantly pop up at the wrong time, thereby distracting and draining the iPhone battery. So, the best recommendation is to turn off all notifications. You can leave only the most important and necessary notifications. Or you can even disable all notifications and go to this 20Bet site or your Instagram account not when you get notified but when you have free time and want to spend it on these platforms. This can be done through the smartphone settings and the "Notifications" section in iOS.
Disable Siri
Siri is a great voice assistant that uses up power quickly. If you're not in the habit of constantly asking Siri about the weather, political news, or who won an Oscar this year, it's best to turn it off, along with prompts and suggestions.
Turn off Geolocation
In the latest version of iOS, you can find an "Exact Geo-Positioning" option for programs that regularly track the user's location. But while it is true that accuracy is necessary for building routes or a navigator, it is not for photos. So, it is better to scroll through the settings and uncheck the geopositioning checkboxes of the applications where it is not needed.
Disable Screen Time
Many iOS users like to dabble in analyzing the time spent on their smartphone. However, the constant background work and sending the corresponding notifications has a big impact on reducing the iPhone's working time. If you don't care how much time you spend on your phone, turn off this option and prolong the life of your iPhone battery.
Use Wi-Fi Instead of LTE
Nowadays, it's hard to find a place that doesn't have Wi-Fi. So, it is better to connect to it at home, in transport or in cafes, by turning off LTE. The cellular network consumes power more actively than Wi-Fi, especially if you have to use voracious applications (social media, photo editors, office programs) or the camera.
Use Ad Blockers
All ad blockers help you save a lot of iPhone work time. However, not all ad blockers work perfectly with iOS, so you can use two at the same time. Fewer ads means a higher charge!
Disable Widgets
Widgets on the display can be useful, but sometimes there are so many of them that the percentage of charge begins to melt away literally before your eyes. Of course, with the latest devices, widgets in the background are virtually inactive. However, the widgets on the home screen are constantly carrying current information from the network, which reduces the runtime of the smartphone.
Disable Background Content Update
It makes no sense to turn off background content updates on the iPhone completely. However, it is worth turning off updates of programs that are idle and inactive. Furthermore, you can enable background updating of applications and programs only when using Wi-Fi, then nothing will be updated when connecting to a cellular network.
Disable Automatic Brightness Adjustment
Decreasing the brightness of the display is the main method of increasing the iPhone's performance. To prevent the gadget from knocking down the selected settings, you need to turn off the brightness auto-setting through the "Universal Access" section. In general, to increase the work of the device only 10-25% of the brightness of the screen is enough.
Disable All Vibration Effects
Vibration consumes a lot of power, so it is better to turn off this feature. Under Universal Access settings, you can find a button to disable all vibration in the gadget, including ringtones.
Also Read: What Are the Most Important Insights Which You Should Know About the Ordinal Numbers?